Product Engineering at the Fastest Go-to-Market Speed!
TekMindz's full lifecycle product engineering services offer application engineering services for all stages of the software product development lifecycle — from architecting, designing and implementing technology to sustaining technology footprints and supporting associated business functions and processes. We work closely with leading global software providers and bring deep expertise to overcome critical industry challenges, leveraging our top-line technology expertise to drive massive bottom-line advantage for our clients. We have been enabling start-ups to mid-sized product companies deliver greater value to their customers by helping them enhance and future enable their product offerings and achieve rapid time to market. We understand the culture, the challenges and the pressures of SMEs and hence we are able to support their growth initiatives at any stage of their lifespan. We provide end-to-end IT services and our professional services range from system integration, application development and management services to independent testing solutions.
These Professional Services comprise of various activities as listed below:
Building & guiding the solution for end customers
Solution architecture by integrating existing product with third party services
Merging existing solutions with new technology solutions Developing POCs
Conducting acceptance test for a complete solution before deployment in production
Coordinating with end-customer for various project activities
Planning & tracking deployments
Product deployment & support
Creating SOP and training customer staff for effectively using the complete solution
Co-ordination between teams for project-related activities
Product Engineering Offerings
Product Sustenance
Product Deployment
Build and Release Management
Customization
Documentation
Data Migration
Product Support
Help Desk
Technical Support
Upgrades
DevOps
Product Management
Developing Product Road Map
Product Strategy and Consulting
Managing Product User Groups
Customer Relationship Management
Learn Why TekMindz for Product Engineering
Drive Business Outcome
Customers are able to achieve market share, customer growth, and rapid revenue through deep product expertise and advanced agile engineering of TekMindz.
Scale Instantly
Having TekMindz as their strategic product engineering partner, our customers are able to expand and scale their offerings.
Experience
Our customers are able to compete and win as we have the product mindset and we strategize every product feature and client / end user need. We provide long-term quality through automated testing, continuous learning, and using disruptive technologies.
Turn Amazing Ideas to Products
Our customers are able to derive business outcomes from their ideas using the product mindset approach of TekMindz.
Featured Highlight
Electric Vehicle
The Client, a leader in electrical charging networks, required a platform that offered an end-to-end solution for the EVSE industry, based on industry open standards, and have the ability to  adjust in the future. By using designs based on SaaS principles, TekMindz carried out end-to-end testing and found the solution in pluggable architecture.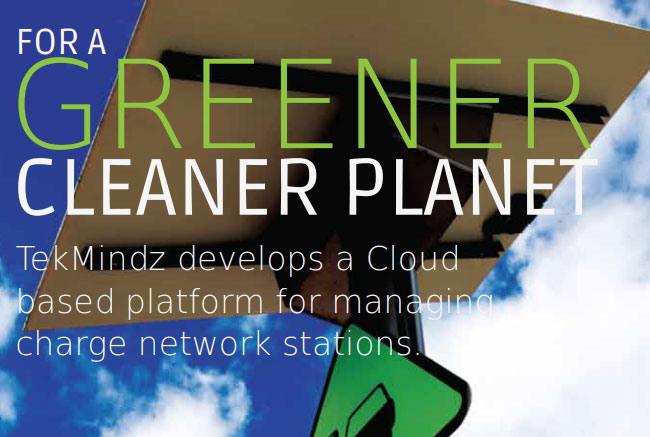 Common Aggregated Payment Platform for Improved Public Service
TekMindz integrated with a Core Banking Solution (CBS) of majority of banks of Africa to build a secure online payment solution for our client which made bill presentation and payment simpler and quicker.
Product Development & Strategy
Our product-thinking approach to new product development helped our customers to introduce new products into the market.
Our Product Mindset Approach Helped Our e-governance customer compete and win
Our product mindset and the strategy that we implement for every product feature need helped our customers to
Featured Insights
Innovation Strengthening Market Position
Based on our design thinking, product experience expertise, that comprises rapid prototyping, feasibility, and product design.We have helped entrepreneurs to test the market by building a usable future-centric MVP version of the product. It is a Mobile White Label solution, developed within 3 months, achieving their time to market needs.
Check out our Insights section for case studies and white papers on our various innovative solutions.
View our Presentation to know how we have provided cost effective complete solutions to our clients.
Click on the Capability section to know about our offerings that we deliver with trust and transparency.
View the What's New section to know how we are helping our clients by using emerging technologies.