TekMindz has been working in the EVSE domain where we have developed Charge Station Management (CMS) Platform for last 7+ years. One of our key offerings is providing product engineering services for our customers by engaging as their technology partners. With our strength in EVSE domain and product services for last 12 years+, we can help you in providing these services at any stage of your Charge Station Management Platform development and enable you to focus more on your core business area. The Charge Station Management platform has been developed using the OCPP protocol. It is scalable, responsive and has currently 3000 + chargers connected. It is a White label solution. The platform integrates with Smart Grid using OpenADR2.0b protocol. Using this integration we exchange real-time Demand Response (DR) events. These events are acted upon in real-time and load management of the impacted sites/stations is automatically carried out as immediate reactive measures as per event needs.
Electric Vehicle Expertise
TekMindz has developed an electrical vehicle charging (a Green IT domain) management platform for EVSE in US. It facilitates not only site hosts (where EVs are hosted) but also network providers (usually electricity providers) to manage their end to end needs including real time reports.
The EV Platform provides integrated solution with renewable energy sources (e.g. PV with Battery Storage) using which we are able to reduce "Demand Charge" of a site significantly by managing peak/off-peak energy consumption from grid. This not only result into cost saving to site hosts but also helps utility providers in avoiding expensive infrastructure scale up , which otherwise will be required to manage increasing peaks energy demand.
Electric Vehicle Offerings
One of our key offerings is providing EVSE services for our customers by engaging as their technology partners. We have been working in the EVSE domain where we have developed Charge Station Management (CMS) Platform for our customers and we have able to retain our popularity among them from the last 7+ years. Our key offerings consist of CMS Product Development, CMS Testing, CMS Sustenance, CMS Management and more. We ensure our quality services and our skilled experts focus on timely flawless delivery. You can contact us for any services required for Electric Vehicle and we are there to help you with complete assurance.
EV System Overview
We support a variety of EV charging programs throughout the world. We offer a comprehensive, hands-on approach to help bring charging to workplaces, condos, apartments, retail businesses and residential neighborhoods.
We developed the Management System with a very clear goal: make everything that a charging point operator – CPO – needs to control simple.Simplicity is what helps operators save time, offer a great service and maximize their reliability.
EV Charging Network Software enables utilities, smart cities, workplaces, apartments and condos, businesses and automakers to deploy and manage their own network of smart EV charging stations at scale.

EV charging solutions minimize electrical bills and reduce the need for costly infrastructure upgrades by managing the charging load at each site.
Manage the complexity of EV charging and transform your charging assets into a flexible grid resource.
Our turnkey approach and state-of-the-art software makes it easy for fleet operators to go all-electric
We Create mobile app that offers the latest features for EV drivers. Where you can  locate the nearest charger.
Learn Why TekMindz for EV Industry
EV Expertise
TekMindz has a strong EV industry domain experience of 8+ years. We have developed EV charging platform comprising of OCPP, OpenADR, OCPI, analytics for utilities, fleets, eBus OEMs etc.
Single Stop Shop for EV Technology Services
We have done new product development, MVP, SAAS based, white labelled solution, mobile application development, product sustenance, modernisation, independent testing, maintenance, providing NOC support, embedded systems and have a strong partner ecosystem with consulting firms in this domain.
Accelerators
We have developed OCPP accelerator for web based CMS and mobile application that works as a starting point of development for CMS and saves the initial 3 to 4 calendar months of development. We have initiated the development of accelerator on OpenADR, fleets, and dashboard analytics
EV Academy
We are investing in learning new protocols like OCPP 2.0.1, V2G, 15118 etc. We also train new teams on protocols like OCPP 1.6, OpenADR, OCPIetc
Featured Highlight
Providing EV Charging Solutions for Long Term
We have been a technology partner for one of the leading EV charging turnkey solution providers in the US for more than 8 years, providing end-to-end solutions for them that are futuristic, based on SaaS principles, and have the competitive edge.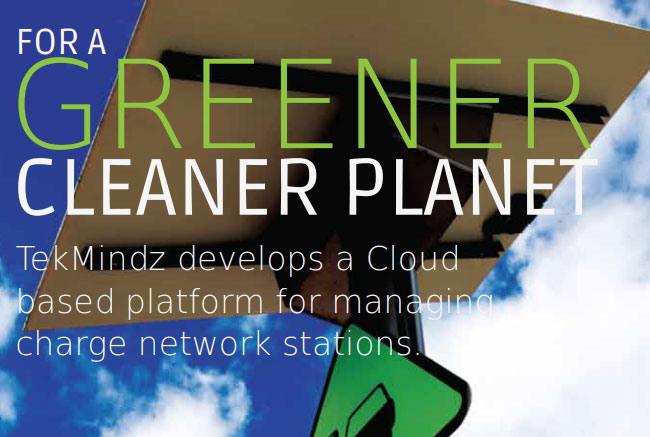 How Tekmindz's Product Architecture Helped Our Customer Outpace Competition
We have helped our customer onboard an OEM on their platform where more than 1000 chargers are to be made available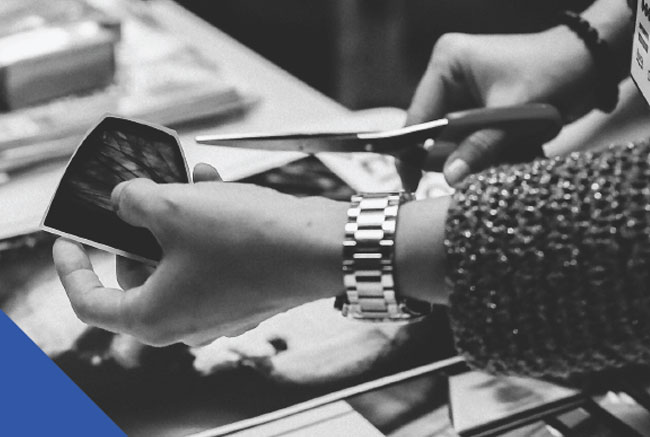 TekMindz's expertise in Professional Services and Managed IT Services can help your organization navigate a changing landscape and new technologies to create a more efficient, productive and secure business. With the latest tech and software tools, coupled by award-winning services, TekMindz can create a purpose-built solution that meets your organization's every need.
Fill in your contact details, one of our IT experts will get back to you shortly.
Check out our Insights section for case studies and white papers on our various innovative solutions.
View our Presentation to know how we have provided cost effective complete solutions to our clients.
Click on the Capability section to know about our offerings that we deliver with trust and transparency.
View the What's New section to know how we are helping our clients by using emerging technologies.