Due to increased run-time and improved remunerative prospects for shared e-mobility drivers, the demand for electric vehicle (EV) battery swapping is rising in India. The market is likely to be dominated by electric three-wheelers and two wheelers as these vehicles are majorly used as passenger carriers. These vehicles run on an average just over a 100 kilometres with each full charge. So these are required to be charged twice or thrice a day.
Battery swapping technology offers the best alternative to slow charging and helps the drivers to make optimum use of the operational hours. As per studies, electric vehicles are expensive because they are powered by lithium-ion batteries. The cost of a battery amounts to 40 percent of the total vehicle cost. Lithium-ion batteries offer high energy density, relatively low self-discharge, and low maintenance but they have a limited life.
TekMindz with its Product Mindset approach is engaged in developing tailor-made solutions around Battery like Battery Swapping for Fleets, Battery i.e. Energy As a Service, Mobile Application etc.
Features and Benefits of Using Battery Energy Services
It operates like the current fossil fuel-based system where you pay only for the energy you use.
The network detects the batteries state of charge and automatically locates the closest station.
Analytics and performance monitoring features enable tracking status of battery outlets, racks, batteries, drill down, health of battery etc.
Battery Swapping Solution Development for Fleets
We have expertise in developing tailor made end-to-end Battery Swapping solution and can develop one for you that comprises of features like EV battery, Inventory management, EV battery status monitoring, battery rack monitoring, battery Swapping status, monitoring of battery swapping outlets, pricing, integration with fleet management system, telematics, mobile application for battery status, dashboards,battery association with fleet vehicle and driversand much more.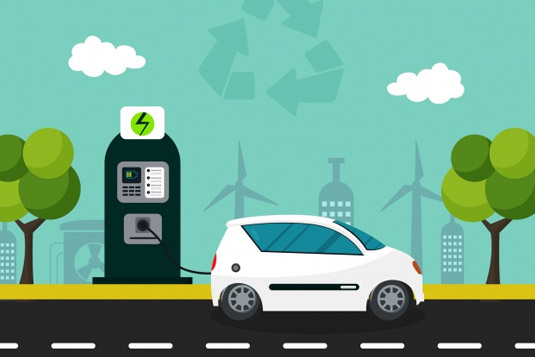 Energy Monitoring Solution for Energy Service Providers
We develop energy monitoring solutions for energy service providers where they own all the batteries and provide Batteries as Service. It comprises of features like providing status of battery outlets, status of rack, status of batteries in the rack, energy sold per battery, batteries ROI, health of battery, dashboards and much more.
Mobile Application Development
We develop mobile applications for features such as getting the status of batteries, location of batteries, energy consumed, associating battery with the fleet,identification of the available slots in the racks and much more.
We have expertise in developing dashboards using open source responsive technologies like Angular, React etc. The Dashboards will display features like sharing the status of battery outlets, status of racks, status of batteries, drill down etc.
Learn Why TekMindz for Battery Energy Services
Product Engineering Expertise
TekMindz has strong expertise in developing products across domains and technologies. Our Product Thinking approach has helped our customers strengthen their market position. Our expertise in MVP development has helped our customers gain an early entry into the market and on-board users fast.
One Stop Shop For Battery Services
We have done new product development, MVP, SaaS based platforms, white labelled solutions, mobile application development, product sustenance, modernization, independent testing, maintenance, NOC support, embedded systems and much more. We also have a strong partner ecosystem with consulting firms in the EV domain.
Expertise In Developing Visualization Dashboards
We have extensive experience in developing visualization dashboards using Open Source technologies comprising of featureslike drill down, cross filters, interactivecharts and providing actionable insights.
Battery Academy
We are investing into learning new protocols like CAN, Modbus etc. During ramp up we also train new teams on these protocols.
TekMindz's expertise in Professional Services and Managed IT Services can help your organization navigate a changing landscape and new technologies to create a more efficient, productive and secure business. With the latest tech and software tools, coupled by award-winning services, TekMindz can create a purpose-built solution that meets your organization's every need.
Fill in your contact details, one of our IT experts will get back to you shortly.
Check out our Insights section for case studies and white papers on our various innovative solutions.
View our Presentation to know how we have provided cost effective complete solutions to our clients.
Click on the Capability section to know about our offerings that we deliver with trust and transparency.
View the What's New section to know how we are helping our clients by using emerging technologies.