There's no arguing with the fact that technology is rapidly evolving and product portfolio must be upgraded to embrace cloud-native architectures and the expectations of customers. Companies must introduce and maintain products that can stand tall to the expectations of their target customers. And that's the reason most organizations are always looking for the best and latest strategies to extend the life of products to cater to the needs of modern applications for exceptional efficiency. This will significantly deliver revenue and uplift and improve your position in the market. TekMindz is a leading software product development company in India that offers product sustenance services at a shoestring budget. With our all-inclusive product support services, we help clients extend the life of core products, enhance the performance of core and amplify profitability and revenue potential. We develop product roadmaps that influence both state-of-the-art technologies and development methodologies, allowing customers to focus on investments in their new products. Our product sustenance team uses the latest tools and technologies to ensure the successful completion of product development to satisfy the customer base. We provide extensive sustenance services at different phases of a product lifecycle such as product customization, product enhancement, release management, product support, bug/patch management, data management/migration.
Benefits of Product Sustenance
Benefits of Product Sustenance Here are the benefits of product sustenance.
It helps enhance customer loyalty by providing quality products and increased customer satisfaction.
It helps increase ROI by saving costs without affecting the incremental sales and overall performance.
It helps reduce substantial efforts by minimizing focus on supervision, managing resources effectively, and focusing on core competencies.
It helps find out defects by using real-time tracking of performance, business intelligence (BI), analyzing faults.
The Advantage you get with TekMindz
We, at TekMindz, help enterprises to keep their software working in an outstanding condition every time. Our product sustenance services comprise of the following:
We effectively take care of various aspects such as identification, solution identification, improvement implementation, change management practices, and strategies.
We rigorously conduct research and development that comprises of product design and implementation.
Our team manages various operations like cost minimization, risk management, ongoing product support, and operational intelligence.
We provide ongoing product support to maintain the high integrity of the product right from scratch.
We render product maintenance services that include IT infrastructure management, solution enhancement, and life-cycle management.
Product Sustenance Offerings
Learn Why TekMindz for Product Sustenance
Extend Life of Products while Improving Customer Retention
By clearly establishing the needs of the customers – both existing and potential, and also by identifying new product usages, TekMindz has enabled its customers to continuously add add new end-customers while always giving the best customer service to the existing ones.
Reduce TCO, Improve Margins and Satisfaction
By maintaining the correct team size, making available the correct resources, and giving shape to the products accurately, we have helped organizations to lower the total cost of ownership (TCO) and to increase the revenues.
Right Sustenance Partner with Proven Delivery Excellence
TekMindz has the expertise and the experience to carry out end-to-end product sustenance proficiently. We can design strategies to execute projects efficiently and also help with planning, forecasting, and tracking of events which lead to customer delight.
Improve CSAT
We not only aim at customer delight but also help with quick rectification of defects and also always respond to customer demands and queries in a timely manner. Our efficient services have improved the life of products as well as improved on their operational efficiency, ROI, and their positioning in the market.
Featured Highlight
Providing Solutions Using SaaS
By using designs based on SaaS principles, we have helped out client, a leader in electrical charging networks, to build a platform that offered an end-to-end solution for the EVSE industry.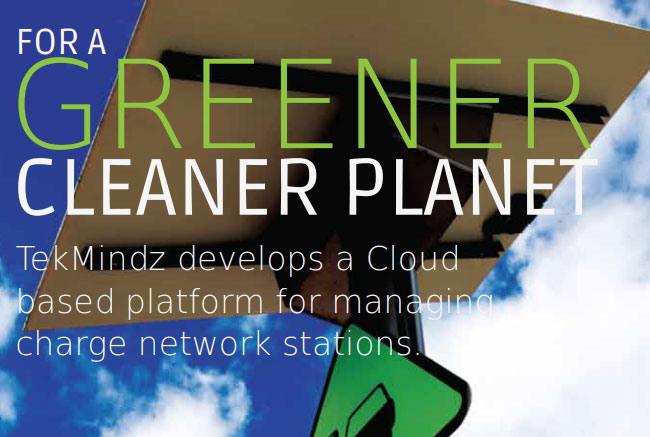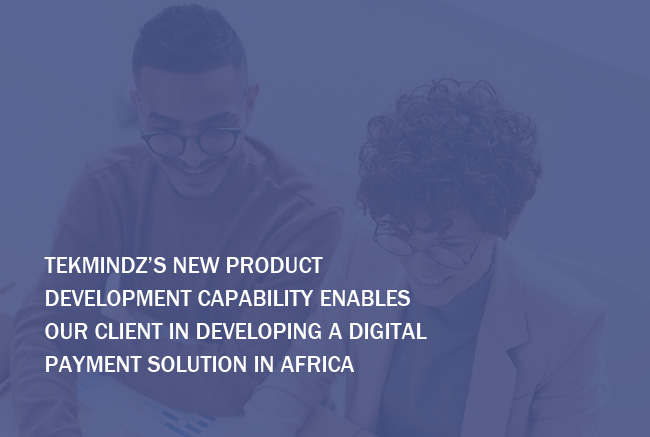 Improving Market Position Through Timely Response
Our efficient MVP and future-centric new product development approach, together with quick rectifications of defects and timely response to customer demands, have helped clients in Africa for whom we have developed secure payment platforms together with mobile banking and wallet facilities, thus increasing the  life of products and improving their positioning in the market.
Featured Insight
Helping Clients to Increase Revenue
By maintaining the correct team size, and by using a future-centric, new product development approach, we have helped organizations, like our client for whom we created a secure online payment solution, to lower the TCO and increase their revenues.
Check out our Insights section for case studies and white papers on our various innovative solutions.
View our Presentation to know how we have provided cost effective complete solutions to our clients.
Click on the Capability section to know about our offerings that we deliver with trust and transparency.
View the What's New section to know how we are helping our clients by using emerging technologies.