If you are primarily focusing on your IT budget and time on simply maintaining your traditional applications rather than adopting innovations and digital transformation, then modernizing these applications should be the prime priority for your organization. The term modernization, however, isn't merely about a change of code, tools, and features, but you transfer information into new environments – quickly, cost-effectively, and most importantly, without compromising the quality and integrity of the application.
TekMindz is a leading software and app development company in India that offers application modernization services, from conceptualization to final project execution. We have a talented team of application testing experts and managers who help a wide array of businesses to transform their IT landscape into a cloud-ready and agile ecosystem digital-ready, enabling their IT to function at their efficiency. Our overall modernization strength lies in modernizing the core. Through our 'IT renovation' framework, we follow a holistic approach across diverse people, processes, and businesses to deliver digital transformation that can cater to burgeoning business needs.
Benefits of Application Modernization
Modernizing your application provides a few benefits to your business.
It helps to accelerate digital transformation allowing businesses of different kinds to adopt state-of-the-art applications and build capabilities and deliver them quickly.
By adopting cloud-native and containerization technology, it helps improve developer productivity and enables self-service for developers.
It helps improve operational efficiency and standardization and drives a culture of automation and transformation of operations.
The Advantage you get with TekMindz
We, at TekMindz, endeavor to bring modernization to your application architecture while driving new efficiencies without losing steam and positively impacting your current business operations. Here's why you should choose us.
We initially understand the present application portfolio and then strategize a milestone-based application modernization roadmap that targets both data conversions and application source code.
Our team of software testing experts helps consolidate your legacy applications to align them more closely with your current business, markets and customer needs.
We consistently explore opportunities for both DevOps and Agile projects to find out the best scope for modernizing the application experience.
We implement Platform as a Service (PaaS) and Software as a Service (SaaS) based solutions to take your modernization efforts to an unprecedented scale.
We ensure enhance application access control and data protection to address dynamic security.
We assist clients to transform digitally by utilizing advanced technologies such as AI, ML, Managed Code, Mobile Applications, IoT, and Big Data and Analytics for the application development processes.
Application Neutralizing
Applications becoming outdated is not a new thing. With the changing nature of time and market, applications lose their relevance. Hence, updating applications comes into the picture. There are many scenarios where changing the entire platform has become the right decision. While during the development process, customers want their system to keep running and they also want the access to their data. We have a solution – our experts can reform and integrate the application with modern system installations without stopping the same. TekMindz understands what business means to you.
Technology Modernization
Technology is changing and for the better. Sometimes old and performing applications also require a technical boost or re-engineering services. These services are for the better performances and we have all the solutions for issues like slowing down of business, losing steam and more. Many a time, applications fail to cope with the new business dynamics and that is when a complete transformation is required. At TekMindz, we have a 'you want, we have' situation. Our offering of platform-led modernization services help in transforming old into new architecture, changing APIs and more.
Application Delivery
We offer application delivery right on time. At TekMindz, we understand the need of your application or legacy application. Proper running of your application is our mandate and hence we work from the back end and as quickly as possible. Re-engineering or application modernization is all about updating the application and sometimes changing the platform.
Learn Why TekMindz for Application Modernization
Proven Expertise at Every Stage of the Journey
In modernization projects that are both multi-year end-to-end initiatives, and also incremental projects, TekMindz has deep technical and service capabilities. We help to design the correct strategy by choosing the right technology and also help to build platforms again, thereby supporting end-of-life products.
Extensive Experience with Technology Ecosystems
To truly leverage the power of the cloud, it is important to make full use of the interconnectivity that cloud platforms create. TekMindz has expertise in ecosystems as well as in constructing extensions, testing them and also using key platforms and apps to certify them. This helps customers to make their cloud initiatives get maximum ROI.
Transforming Your Applications for Greater Innovation and Agility
We can modernize your applications to make them more agile, responsive and future-proof, thus helping them to be more scalable and receptive to the needs of the market. This process is carried out in a structured manner such that our customers are able to meet their business goals and also attain realisation of plans without any disturbance in the business.
Effective Re-architecture Services
We help our clients undergo digital transformation with legacy application modernization and re-architecture services by seamlessly aligning business goals with end-user expectations. This helps businesses reinvent ageing and legacy infrastructure and bring greater agility to their application portfolio.
Featured Highlight
Helping Customers Via Our Expertise in Technology Ecosystems
Our customers, like our client, a leader in electrical charging networks, for whom we built a platform that offered an end-to-end solution for the EVSE industry, have benefited by using our expertise of developing products on various cloud platforms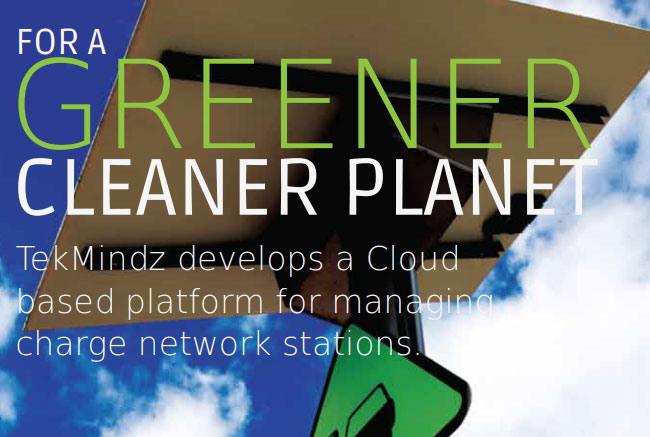 Value Addition Through Innovation
Like our African client, for whom we built a secure online payment solution that made payments easier, our product modernization expertise has benefited our customers by helping them to transform their applications into into innovative ones without disturbing their existing business
Creating Modern Systems Through Rapid Prototyping
One of our e-governance initiatives in West Africa was to use our rapid prototyping approach to create a modernised, complete, efficient, and automated single-window integrated processing system for passport and visa applications for the Immigration Ministry
Architecting Strategy Helping With Value Addition
By using our strength in architecting strategy and technology selection to rebuild platforms our customers have been benefited by modernizing their applications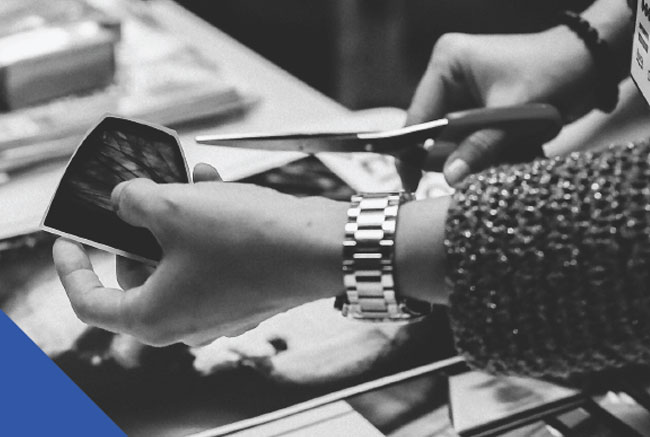 Featured Insight
Helping Improve Effectiveness Through Service Automation
By using our modernisation approach without impacting the existing business, we helped our client in Nigeria to automate driver's license and vehicle registration leading to a single-window service, a centralised database, and data integrity
Check out our Insights section for case studies and white papers on our various innovative solutions.
View our Presentation to know how we have provided cost effective complete solutions to our clients.
Click on the Capability section to know about our offerings that we deliver with trust and transparency.
View the What's New section to know how we are helping our clients by using emerging technologies.