OpenMRS has become well-known in the healthcare domain owing to its ease of use and development. Founded on the values openness and sharing of ideas, software and strategies for deployment and use, the platform has revolutionized the open source patient management system. The recognition and its utility have been far wider specifically in resource constrained settings. Its major aim has been to improve the existing healthcare delivery system by amalgamating data and electronic health technology across the globe through open source software development frameworks. The OpenMRS Community represented by individuals from different professional domains like technology, healthcare, development, social work etc. coordinate globally with each other to create and develop the system further.
Benefits of OpenMRS
OpenMRS is one of the foremost prevalent open-source electronic medical record platforms that stores and functions against comprehensive longitudinal patient data. It is a common platform freely available, can be customized as per the needs, demands minimal programming experience, if any, and is supported by a large global network of developers and implementers. All these make OpenMRS as the go to software development platform for creating and building healthcare information management systems in most of the developing countries. The system uses the approach of a conceptual database structure. Such a structure does not depend on the actual types of medical information or particular data collection forms. Therefore, it can be customized vis-à-vis the requirements. OpenMRS is based on the principle of storing medical information in a manner that it simplifies the process of summarizing and analysis of data. In other words, it facilitates minimum use of free text and maximum use of coded information.
The Advantage you get with TekMindz
TekMindz is one of the leaders in IT solution in healthcare domain and has served numerous happy clients. Our core strength lies in our team who not just ensure that the service of highest quality is offered to our clients but are 24×7 on their toes for optimum support.
Some of our key achievements in Healthcare IT using open source healthcare system include setting up of eHealth, improving public health infrastructure and generating more funds for the development of local Healthcare, implementation of EMR , implementation of HMIS and more.
Download OpenMRS
OpenMRS Platform is a back-end system, with a database and APIs while OpenMRS Reference Application is an EMR that one can use to build innovative healthcare management systems by thinking out of the box.
Both of these products are available in a Standalone version for evaluation purposes, and an Enterprise version for production deployment. We also encourage the creation of packaged distributions to meet specific healthcare workflows, regional needs, and specialty service areas. A Distribution is a particular configuration of the OpenMRS Platform, OpenMRS modules, and (optionally) other integrated applications, that can be installed and upgraded as a unit.
Connectivity and accessibility are critical components of healthcare information systems today. This information is still in silos in most countries and is not accessible to those who need it the most. People like patients, researchers, epidemiologists and planners who heavily depend on these data and are often deprived of facilities to make an informed decision.
Enhanced Security with OpenMRS
Security PS, an enterprise security consulting company, has been working on OpenMRS to strengthen its security features. The weaknesses have been noticed and reported privately to the OpenMRS team of the possible vulnerabilities. These issues have been analyzed by the development team at OpenMRS. Further to this, drastic improvements to the process of software development have been brought in to educate developers regarding these vulnerabilities and to prevent similar issues from being introduced in the future. Owing to the endeavours of Security PS, OpenMRS software continues to evolve.
OpenMRS demos are designed to give you a taste of OpenMRS from an implementer's point of view. It is a fully functional copy of OpenMRS with observations on large numbers of anonymized patients. These are not real patients. Log in to examine all of OpenMRS's features. Our demo is a standard OpenMRS reference application installation – what you would find if you download OpenMRS yourself from our download page.
Learn Why TekMindz for OpenMRS
Opensource Healthcare Frameworks Expertise
Expertise of developing custom-built solutions using Opensource frameworks like OpenMRS, DHIS2, and Opensource technologies for various non-profit healthcare IT organizations, Pharmaceuticals, NGOs, the Ministry of Health etc
Innovation in Healthcare Solutions Expertise
Expertise of developing innovative tailor-made healthcare products and solutions using Open source technologies like Java, .Net
OpenMRS Expertise
Expertise of developing EMR solutions using OpenMRS framework for more than 4 years and contributing to the opensource community
DHIS2 Expertise
Expertise of integrating OpenMRS with DHIS2 using ETL and data warehousing solutions and, developing analytical dashboards using DHIS2
Featured Highlight
OpenMRS Aiding a War-hit Nation
Our expertise in OpenMRS customization for localized unique requirements enabled our customer to attend to the needs of the war- hit country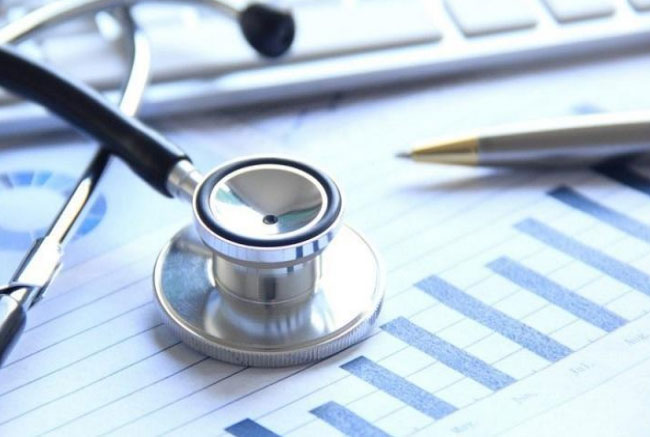 Featured Insight
Innovating for a Healthcare Startup
Our product-thinking approach to innovations helped our customer, a healthcare startup, to introduce disruptive digital healthcare solution
Check out our Insights section for case studies and white papers on our various innovative solutions.
View our Presentation to know how we have provided cost effective complete solutions to our clients.
Click on the Capability section to know about our offerings that we deliver with trust and transparency.
View the What's New section to know how we are helping our clients by using emerging technologies.