Innovation is a recurrent process and adding value to the product at regular intervals is incredibly important for a product to retain its competitive edge in the market. With time, once the product achieves initial success in the marketplace, the product strategy, and product road-map becomes significantly complex for businesses to manage and carry out the whole operation. Many small teams have to manage different aspects of the product. Organizations, however, must ensure that the product enhancement team are responsive. This is where TekMindz comes into play to help you enhance your product. TekMindz is a leading software product development company that specializes in post-production enhancement and support of software. We endeavor to make products more contemporary by adding innovative features and add new functionalities based on the feedback of your target customers. We have a team of product testing experts and strategists who understand your market, competitors, and potential users before making an application enhancement strategy for your product. Our expertise and experience empowers us to efficiently understand the underlying architecture of the applications in the best possible way
Our ground-breaking approach to product enhancement follows a well-defined methodology
Understanding the technicalities of existing product architecture.
Analysing new modifications to the software
A systematic approach to implement the additions.
It helps make the product as per the plan at a shoestring budget.
Benefits of Product Enhancement
Here are the benefits of product enhancement.
It helps outperform competition.
It caters to changing consumer needs.
It significantly leverages improvements in manufacturing technology.
It provides a wide gamut of options to enhance the product.
It helps bring value to the brand.
It efficiently inputs into marketing communications.
It helps increase the retailer's interest.
The Advantage you get with TekMindz
We, at TekMindz, help improve the quality and usability of your software, web, and mobile applications alongside performing the necessary operations. With the help of our product enhancement services, you will have an opportunity to capture your target market and gain the attention of your prospects.
We strive to meet the changing expectations of your end-users.
Our product development team can harness the right enhancement methodologies without compromising on the quality.
We deploy the best development, enhancement, security, designing, and product testing practices to make the required modifications.
We ensure you get the updated version of your product, software, or web app faster.
We significantly reduce the cost of development to make your investment a lucrative one.
Our approach to product enhancement follows a well-defined methodology:
Our product enhancement methodology is well defined and time tested for faster deliveries. Following are the key steps
Review and analyze the product architecture
Analyze and understand new requirements
Elaboration of the requirements and impact analysis
Identify the features which can be developed in parallel
Detailed plan for implementation and development
Our product enhancement services are flexible enough to align with business priorities. We use:
Development using Agile methodology
Incremental production release as per business priorities
Upfront planning for automated regression testing
Learn Why TekMindz for Product Enhancements
Comprehensive Market Research Trends
Our team carries out continuous market research to keep abreast of the current market trends to be able to identify product features that are relevant and popular. We thoroughly investigate technologies and estimate the current product of our clients and thereafter make recommendations for changes based on prevalent trends and by matching the best technology with the business needs.
Emphasis On Value-added Strategies
We scan through our various features to help identify the technologies that best suit the business needs of our clients and also add features that add maximum value to it. We analyze the advantages of each technology and pick the ones that are most beneficial to the customer's line of business and which enhances the product as well.
Improved Security
We have improved the security of our client's products that have been operational for a long time by introducing advanced security products, features and protocols that keep the product secure. The new updates are made secure from past threats and are packed with modern technology.
Enhance Product Capabilities
We have integrated new and improved features in our customers' products, thus taking care of the emerging needs of our customers and addressing their issues on time. This has resulted in more users getting attracted to the products and hence has boosted the overall capabilities of the business.
Featured Highlight
In-depth Research to Create New Products
Our continuous research on new trends and technologies, best practices, and matching them with business needs has benefited our customers like our client, a leader in electrical charging networks, who required a platform that offered an end-to-end solution for the EVSE industry.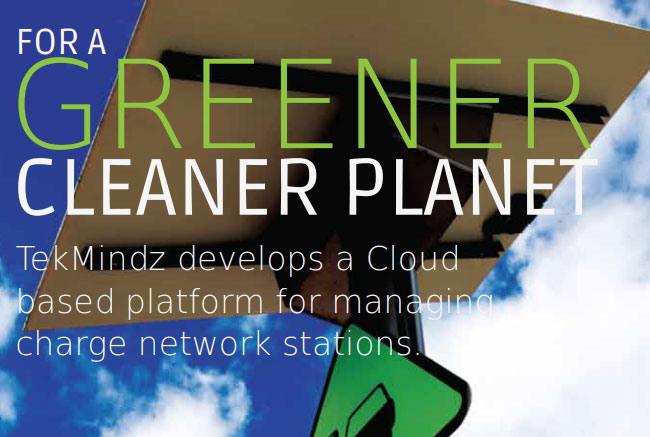 Timely Assessment to Create Enhanced Products
Like our customer in Africa for whom we built a secure online payment solution, we help our clients, to assess the emerging needs and address issues on time, thus helping them to attract more users to their products
Featured Insight
Client Benefit Imparted Through Emphasis on Value-added Strategies
Like our clients in Africa for whom we developed secure payment platforms, others, too, have benefitted from our emphasis on value-added strategies like the identification of the advantages and disadvantages of emerging technologies
Check out our Insights section for case studies and white papers on our various innovative solutions.
View our Presentation to know how we have provided cost effective complete solutions to our clients.
Click on the Capability section to know about our offerings that we deliver with trust and transparency.
View the What's New section to know how we are helping our clients by using emerging technologies.