For any product-based organization, the day their product is released into the market is the end of product development activities. However, the fact is that product release isn't the end; it's usually the start of a long product maintenance and upgrade cycle. When a product is successfully out in the market, businesses need to begin thinking how to incorporate the feedback that they have received into the next version of the product, to improve the quality, usability, user-friendliness, features and overall value. With the right feedback, businesses can make the right changes to their future products.
TekMindz is a prominent product development company in India that offers high-end product maintenance services by adhering to the service level agreements (SLAs) requirements. We bring to each project a strong methodology for application maintenance, based on customized application maintenance and support methodology and Quality Management System (QMS) as per unique clients' needs. We have an avid team of certified maintenance experts who endeavor to give you long-term support for both off & on-site maintenance services while including multiple services such as resolving issues, fixing errors in design or implementation, bug tracking and fixing. With guaranteed high-end service levels and timely response, we provide you with enhanced flexibility in addressing special software maintenance and support needs.
Benefits of Product Maintenance
Here are the benefits of product maintenance.
It helps reduce the investment of time and effort in customer & issue handling.
It helps minimize significant costs of maintaining older versions of the product.
It helps effectively continue to maintain the standard of current products.
It helps manage substantial efforts during peaks.
It helps to focus on nurturing continuous innovation.
The Advantage you get with TekMindz
We, at TekMindz, enable businesses to deliver next-generation products with the product maintenance process. Here's why you should choose us.
There's no denying that re-engineering from scratch is the most viable option of maintenance support to revise the product. Our re-engineering services aim to transform the outdated software to make it resourceful and address a revolutionary shift in the workforce.
We offer product enhancement services for upgrading applications and databases of the existing legacy systems to take the essential benefits of emerging technologies.
Our maintenance experts help enterprises in the development of globally-recognized products through specialized localization and globalization services. We take over the responsibility for documents, software and website localization.
We constantly monitor your application for optimizing performance, finding and fixing errors & bugs and provide extended support to ensure its long term usability.
Product Maintenance Service Offerings
Software maintenance is an essential phase of software life cycle and most expensive as well. It is important to keep the software up to date to cater to the ever-changing business requirements. TekMindz offers all sorts of maintenance services which can be broadly classified as:
Corrective Maintenance
Fixing of defects encountered during daily operations in the existing system
Adaptive Maintenance
Modification to existing features to meet new requirements of the business
Perfective Maintenance
Refactoring of the code and performance improvement to improve maintainability
Preventive maintenance
Fixing of less probable issues and non-functional deficiencies in the software
Learn Why TekMindz for Product Maintenance
Transformation Inflight
We offer uninterrupted support to make improvements, to change, and to innovate.
Flexibility
We offer services that are highly workable and flexible and hence can be comfortably redesigned based on the needs of our customers.
Cost-effectiveness
The software maintenance and support services provided by TekMindz guarantee complete assurance, responsiveness and value for money while fulfilling the return on investment.
Timely Service
We provide quick and round the clock software assistance - right from providing tech support, to finding solutions to issues about the application, to fixing bugs and errors.
Featured Highlight
Helping Clients With Expertise in Innovation
Like our client, a leader in electrical charging networks, from whom we designed a SaaS based end-to-end solution for the EVSE industry, our other clients too have been able to retain their end-users by using our uninterrupted support to make enhancements and to innovate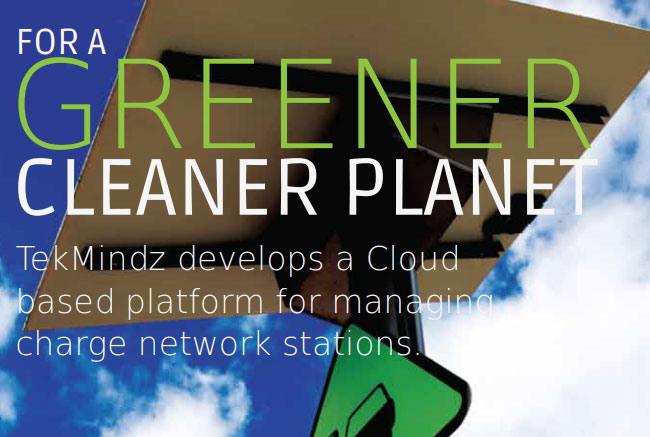 Flexible Designs Leading to Long Term Benefits
Like CSIR, for whom we developed a complete HRMS framework, our other customers too have been able to sustain their services for long term, for more than 5 years, due to the flexibility and support given by us during this period
Featured Insight
Quick Solutions Imparting Operational Efficiency
We have provided timely e-governance solutions across the public sector in India for institutions like CSIR, DSIR, and DSCI which has helped to impart better, efficient, and more transparent services to the citizens.
Check out our Insights section for case studies and white papers on our various innovative solutions.
View our Presentation to know how we have provided cost effective complete solutions to our clients.
Click on the Capability section to know about our offerings that we deliver with trust and transparency.
View the What's New section to know how we are helping our clients by using emerging technologies.