According to many IT service and software product organizations providers working on a new product is easier than working on an old application or a legacy application. Especially, an outdated software application is really challenging to maintain and support. It is important to resource someone who is working on an outdated technology to avail the right services for the client. An outdated application or legacy software, if not maintained or given proper support, can be a huge business risk for the businesses as well as for the customers.
In this technology-driven world, no matter what business you're in, products would reach the end of their product life cycle at some point in time. There could be multiple reasons behind it but the popular ones among them are evolving market demands, technology innovation, and development driving changes in the product, or products simply mature over time and are replaced functionally by any latest technology. Subsequently, organizations may run into problems when their products reach the saturation point as they now have to solely focus on the respective problem.
Due to incompetent technology or experts, most companies get stuck into the shackles of outdated products that could bring a negative impact to their business. This is where TekMindz comes into play. product design and development company in India that offers the end-of-life policy to help customers better manage their end-of-life transition. We have an expert panel of product testing who have years of product maintenance experience and development, a robust framework for knowledge acquisition and extensive in-house infrastructure (tools, labs, connectivity, and certifications). We endeavor to deliver the best product support without compromising quality whilst keeping your customers in mind.
Benefits of the End of Life Services
Here are the benefits of End of Life services.
It strenuously follows certified eco-friendly processes for hardware disposal, refurbishment & recycling.
It helps in optimizing cost.
It allows solely one point of contact during the entire life-cycle.
The diagnostic phase of the product through to the ultimate phase of recycling.
It helps make new changes to the product
The Advantage you get with TekMindz
We, at TekMindz, offer a comprehensive life cycle management service to provide effective product maintenance, support, migration and obsolescence planning – including a replacement procedure ensuring that product disposal meets all local environmental regulations.
We are committed to assisting customers with high-end products throughout the product life cycle.
Our experts evaluate products reaching EOL to implement enhancement, portfolio rationalization, leverage technological advances for product sustenance, respond to market signals and provide platform migration for legacy modernization.
From the date of availability to the process of product withdrawal, we provide full support for all its products.
We work as a strategic partner to revitalize mature and strategic legacy products. Our prime objective is to arrest customer attrition and enhance top-lines.
We consistently review the product line to meet the changing needs of an evolving market that happen due to the emergence of new technologies and operating systems
You can select from an array of our End-of-Life Maintenance services given below

Sustenance Engineering and Bug Fixing Services
Carve-Outs or EOL or End of Life Product Ownership
Learn Why TekMindz for End of Life
Comprehensive Market Research Trends
Our team carries out continuous market research to keep abreast of the current market trends to be able to identify product features that are relevant and popular. We thoroughly investigate technologies and estimate the current product of our clients and thereafter make recommendations for changes based on prevalent trends and by matching the best technology with the business needs.
Emphasis On Value-Added Strategies
We scan through our various features to help identify the technologies that best suit the business needs of our clients and also add features that add maximum value to it. We analyze the advantages of each technology and pick the ones that are most beneficial to the customer's line of business and which enhances the product as well.
Improved Security
We have improved the security of our client's products that have been operational for a long time by introducing advanced security products, features and protocols that keep the product secure. The new updates are made secure from past threats and are packed with modern technology.
Enhanced Product Capabilities
We have integrated new and improved features in our customers' products, thus taking care of the emerging needs of our customers and addressing their issues on time. This has resulted in more users getting attracted to the products and hence has boosted the overall capabilities of the business.
Featured Highlight
In-depth Research to Create New Products
Our continuous research on new trends and technologies, best practices, and matching them with business needs has benefited our customers like our client, a leader in electrical charging networks, who required a platform that offered an end-to-end solution for the EVSE industry.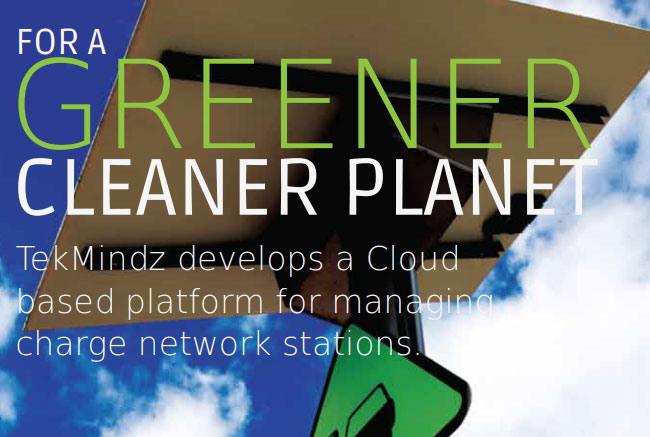 Timely Assessment to Create Enhanced Products
Like our customer in Africa for whom we built a secure online payment solution, we help our clients, to assess the emerging needsand address issues on time, thus helping them to attract more users to their products
Featured Insight
Client Benefit Imparted Through Emphasis on Value-added Strategies
Like our clients in Africa for whom we developed secure payment platforms, others, too, have benefitted from our emphasis on value-added strategies like the identification of the advantages and disadvantages of emerging technologies
Check out our Insights section for case studies and white papers on our various innovative solutions.
View our Presentation to know how we have provided cost effective complete solutions to our clients.
Click on the Capability section to know about our offerings that we deliver with trust and transparency.
View the What's New section to know how we are helping our clients by using emerging technologies.