Technology has drastically changed the way we work; the systems that have long underpinned our businesses now need to be assessed against the unpredicted challenges. If it's not managed effectively, it can hold your organization back and will also result in significant overhead costs. The initial new product development starts on the verge of one single idea. Over time, however, when new features get added and the product starts growing, its complexity increases. In no time You will reach an inflection point where you end up facing performance and scalability issues. When it comes to establishing market presence, businesses must undergo expensive platform modernization to stay relevant.
A good alternative is to replatform or restructure the existing code base without affecting the behavior of the application. By doing this, services can be updated and scaled independently whenever needed. If the market pace is dynamic, applications should also be changed to cater to the burgeoning needs. TekMindz is a renowned software product development company in India that offers refactoring services to break down your complex applications into modular ones that are tuned for performance and scalability. We have a pool of talented experts who are well-versed with the latest software stack skills along with the ecosystem of API and containerization automation tools that ensure rapid re-architecture, thereby eliminating overhead costs and risk.
Benefits of Replatform Services
Here are the benefits of replatform services.
It helps increase scalability and provides portability.
It helps optimize hardware resource usage.
It improves software licensing and delivery models.
It helps increase developer productivity without compromising operational controls.
It enables DevOps with common management and monitoring tools.
The Advantage you get with TekMindz
We, at TekMindz, work intensively with clients to find solutions that help them optimize their business functioning through cloud integration. This will help reduce significant overall efforts required to migrate and replatform.
We notify the aim of re-platforming and tradeoff your business with cloud benefits.
We effectively use the agile methods that help drive maximum advantage and give you a transparent view of our working strategies.
We help identify a viable factor before cloud migration.
We migrate to the cloud while your business seamlessly reaps the value of a cloud-driven environment.
We can improve your business operations with native cloud platforms.
We don't just work but add value to your business so you can outperform your competitors.
Replatform Service Offerings
Product Architecture and Code Review
Selection of the right architecture reduces transition of risk factors. Our professionals have the expertise and the skills to analyze the clustering of load characterization. Proper deployment parameter helps our professionals to come up with the right architecture for the product. Refactoring the underlying service logic without disrupting the existing consumer dependencies is the key.
Micro-Services Architecture for Products
We always follow and practice micro-services based system architecture for smooth transition of monolith applications into micro-services. Our expertise lies in micro-services for each of the functional areas where we can implement desired new features.
API Integration for Business Needs
TekMindz offers API enablement services that offer complete engineering support for all required business needs. The support is not restricted to the application or product designing and development but it helps in adoption too. Our team builds applications with the thought of keeping the business' agile factor intact and by giving importance to scalability and flexibility.
Learn Why TekMindz for Replatform Services
Business Value of Migration to the Cloud
We are proficient in re-platforming legacy applications to the cloud which helps in introducing new features to get launched in a timely fashion while keeping the initiation process cost effective.
Application Replatforming Services
We help to organize the modernization process because our consulting team has mastery in assessing portfolios, in finding out about app portability, and in identifying which apps would benefit when migrated to the cloud.
Replatforming and Re-architecting
Our team has the skills to modernize legacy applications through application re-architecting, re-platforming, re-hosting, and containerization. This speeds up the applications' cloud enablement, deployment and configuration.
12-factor Principles
Our team uses the iterative applications using the 12-factor principle towards a cloud-native micro-services pattern to help customers with application migration to the cloud.
Featured Highlight
Replatforming Legacy Applications Helping to Create Winning Strategies
Like our client, a leader in electrical charging networks, for whom we designed a platform based on SaaS principles, that offered an end-to-end solution for the EVSE industry, our customers have benefited by using our strength of replatforming legacy applications to the cloud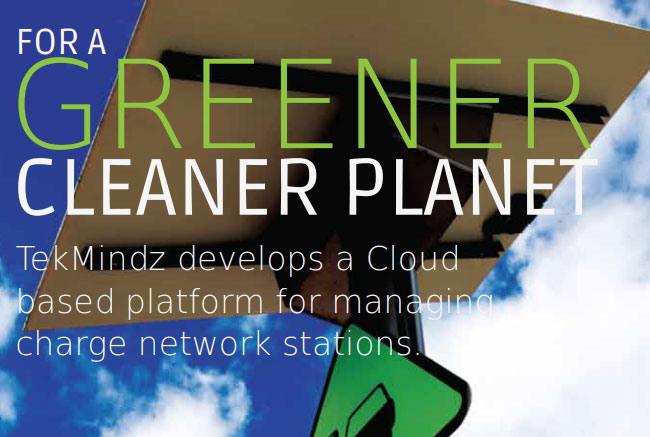 Customer Benefits Via Modernisation Approach
Our modernisation approach identifies which apps would benefit our customers the most from modernisation. This helped us to build a secure online payment solution for our client that made bill payments easier
Adding Value by Re-platforming
We developed secure payment platforms together with mobile banking and wallet facilities for some of our clients in Africa who were able to scale their business based on our strength of developing containerized applications, re-architecting, and re-platforming.
Featured Insight
Using Re-platforming Legacy to Add Business Value
Like CSIR for whom we helped to develop a complete HRMS framework that automates the functionalities of establishment and administration, our expertise of re-platforming legacy to cloud has enabled our customers to launch new features
Check out our Insights section for case studies and white papers on our various innovative solutions.
View our Presentation to know how we have provided cost effective complete solutions to our clients.
Click on the Capability section to know about our offerings that we deliver with trust and transparency.
View the What's New section to know how we are helping our clients by using emerging technologies.