TekMindz is committed to working with EV operators and various key players in the ecosystem to enable green and clean environment mobility. We offer fully-customized solutions for EV Charger Manufacturers, CPOs, eMSPs, Fleet Companies, Utility Companies, Automobile OEMs and shared mobility businesses to make e-mobility more accessible at apartments, condominium and other real estate establishments.
We provide product development consulting, architecture, development, testing, integration, maintenance and support solutions across all stages of the product lifecycle in the Electric Vehicle Charging domain. Our offerings encompass a wide array of services whether you are in the execution stage of your product roadmap, or are building a solution concept that needs validation and enhancement.
TekMindz has successfully implemented OCPP protocols and used OpenADR to increase interoperability. TekMindz has developed OCPP 1.2, 1.5, 1.6 for its clients and has started working on OCPP 2.0. We have enabled our clients in expanding their offerings to Smart Grid by developing Grid Balancing solutions implementing OpenADR2.0b and much more.
Central Server Management System Features
Our solutions Central Server Management cater to many e-mobility and shared mobility operators. We are experts in providing end-to-end software scalability to improve charging facilities. We have been providing fully-custom application development, testing and maintenance services for Central Server Management Systems and helping charging stations operators to integrate their EV charging platform effectively.
Analytics & Visualization
TekMindz's Analytics team leverages data from a network of unified interfaces of cloud solutions, application development and maintenance services, hardware services and technical support teams, delivering improved user experiences to the EV drivers and EV operators. Our expertise in Data Analytics for Electric Vehicle Integration include Big data analytics platforms and EV integration, Hadoop and HBase, R statistical analysis, Pig script, MySQL and more.
We support a variety of EV charging programs throughout the world leveraging our network operations center capabilities. Our EV charging network software solutions render unmatched flexibility, which helps to handle the EV charging stations from an exclusive location.
Our solution for electric vehicle asset management help electric vehicle fleet owners to develop customized solutions for easy management of their vehicle fleets, assets and infrastructure.  This includes systems integrations for charging point operators, fleet monitoring, tracking driver behavior, SOC of EV batteries, integration with EV telematics and much more.
Our Fleet management solutions are designed to help clients successfully go through various product lifecycles like POC, fast prototypes, designing viable products – finally going for the full-blown product development. TekMindz also has a well-developed system for charging point operators. We make sure that every facility and integration is available to the charge point operators.
We collaborate with electric vehicle manufacturers and charge solutions service providers to cater to the ever increasing need for energy storage by implementing the latest storage solutions for electric vehicle batteries. Our technology solutions allow integration of electric vehicle batteries into the power grid.
We are experts in developing technology to implement V2G technology and reduce the operating cost of electric vehicles. We endeavor to meet the renewable goals of the future by utilizing alternative sources of energy. Learn how we have developed Grid Balancing services by implementing OpenADR2.0b and more.
Microgrid Cloud Integration
TekMindz has a Center of Excellence (CoE) dedicated to building IoT-enabled real-time data analytics architectures capable of supporting multi-latency data analytics for optimization of micro-grid operations through cloud gateways. We enable optimal energy utilization using Real Time Energy data by collecting the data from distributed charge points, aggregating the data and monitoring the aggregate data via a cloud gateway.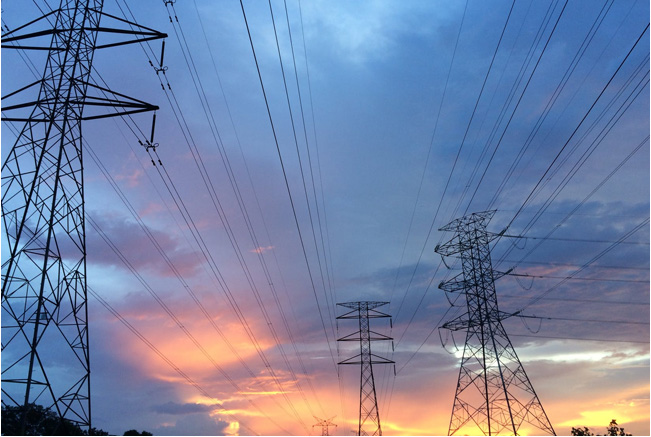 Energy Optimization & Forecasting
We help EV operators deliver improved services by being able to process, monitor and optimize key data points such as average site demand, battery power, meter demand, load curtailment and more for higher efficiency, utilization and throughput.
Protocol Implementation (Future Release)
Our expertise in protocol implementation are deep and span over a decade. We have implemented OCPP 1.2,1.5,1.6 and have worked directly with OCA. We have also started working on OCPP 2.0. We have enabled our clients in expanding their offerings to Smart Grid
Integrations, having developed Grid Balancing services by implementing OpenADR2.0b.
We are currently engaged in implementing OCPI. Find out more about our capabilities.
Learn Why TekMindz for EV Industry
EV Expertise
TekMindz has a strong EV industry domain experience of 8+ years. We have developed EV charging platform comprising of OCPP, OpenADR, OCPI, analytics for utilities, fleets, eBus OEMs etc.
Single Stop Shop for EV Technology Services
We have done new product development, MVP, SAAS based, white labelled solution, mobile application development, product sustenance, modernisation, independent testing, maintenance, providing NOC support, embedded systems and have a strong partner ecosystem with consulting firms in this domain.
Accelerators
We have developed OCPP accelerator for web based CMS and mobile application that works as a starting point of development for CMS and saves the initial 3 to 4 calendar months of development. We have initiated the development of accelerator on OpenADR, fleets, and dashboard analytics
EV Academy
We are investing in learning new protocols like OCPP 2.0.1, V2G, 15118 etc. We also train new teams on protocols like OCPP 1.6, OpenADR, OCPIetc
Featured Highlight
Providing EV Charging Solutions for Long Term
We have been a technology partner for one of the leading EV charging turnkey solution providers in the US for more than 8 years, providing end-to-end solutions for them that are futuristic, based on SaaS principles, and have the competitive edge.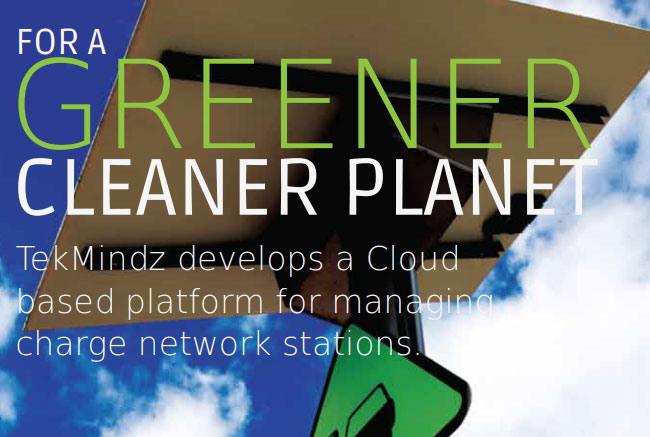 How Tekmindz's Product Architecture Helped Our Customer Outpace Competition
We have helped our customer onboard an OEM on their platform where more than 1000 chargers are to be made available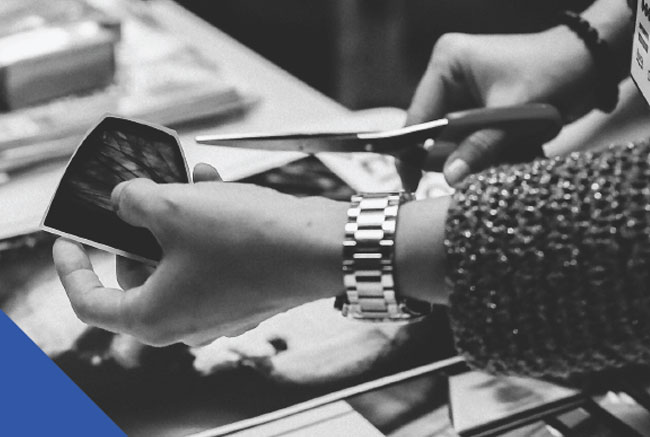 TekMindz's expertise in Professional Services and Managed IT Services can help your organization navigate a changing landscape and new technologies to create a more efficient, productive and secure business. With the latest tech and software tools, coupled by award-winning services, TekMindz can create a purpose-built solution that meets your organization's every need.
Fill in your contact details, one of our IT experts will get back to you shortly.
Check out our Insights section for case studies and white papers on our various innovative solutions.
View our Presentation to know how we have provided cost effective complete solutions to our clients.
Click on the Capability section to know about our offerings that we deliver with trust and transparency.
View the What's New section to know how we are helping our clients by using emerging technologies.