In this tech-dominating world, "continuous integration" and "continuous delivery" have been creating several challenges for developers and operations since the amendment of agile software development. The list of challenges is huge but the most prevalent one is that companies usually end up having an inferior quality product in the delivery cycle along with loads of redundant work. Disruptive trends like big data, cloud and social are driving exceptional demand for reliable applications and services. This is where the importance of DevOps comes into play. The core objective of DevOps is to reduce the gap between development and operations that ultimately result in more efficient and faster production.
TekMindz is a leading software product development company that offers DevOps consulting services at a shoestring budget. Our ground-breaking approach towards DevOps helps accentuate communication, integration, and automation. And consequently, this would help in removing technical glitches in software development and ensuring smooth and efficient delivery for software-driven innovation. We have a talented pool of DevOps automation experts who effectively utilizes the best practices across the entire lifecycles of software, thereby, improving the culture and processes significantly. Besides this, it does help in fostering innovation and enabling a responsive feedback mechanism. Our DevOps solutions would help eliminate the gaps between software development, software quality assurance, and IT operations, thereby enabling you to quickly produce high-end software products without compromising on the performance.
Benefits of DevOps Automation
Here are the benefits of DevOps automation.
It helps to improve operational support and quickly fixes faults.
It helps maintain robust communication across IT and teams, including automation.
It helps in making the team flexible.
It leads to more engaged teams.
It leads to cross-skilling and self-improvement.
Respect from senior management.
The Advantage you get with TekMindz
Finding the right technology, indeed, is one one of the keys to success; choosing apt professional services is another key option that can help in the successful implementation of the chosen solutions. You don't have to worry, TekMindz is here to assist!
With immense expertise in advanced technology consulting services, we offer integrated solutions that drive your pace of DevOps deployment.
With proven experience in dealing with inclusive DevOps Services, we offer a wide gamut of DevOps automation services that facilitate seamless automation in the entire process chain.
Under DevOps automation consulting, we would help you automate a multitude of things,
Infrastructure provisioning
Release of software
Software Testing
Deployment
Multiple security tasks
Compliance policies and configuration steps
DevOps Adoption
At TekMindz, our professionals help you in DevOps adoption and automate the lined up deliveries. These significantly reduce the time for deployment & effort. Our home-grown DevOps automation solution simplifies management of complex applications on a large set of nodes on cloud.
Application Containerization
We offer containerization service that ensures smooth transformation of app delivery together with management and monitoring of containers, assuring fast setup time along with 95% less coding.
Cloud Automation
At TekMindz, cloud automation is one of the services or processes which are part of DevOps Automation. Our professionals can take the responsibilities of all these and help your business in reducing the storage costs. We help our clients in organizational design, in optimizing and implementing cloud automation strategy.
Learn Why TekMindz for DevOps Automation
Innovate and Differentiate
TekMindz provides end-to-end automation support to cater to business process needs that are continuously evolving and changing. This helps our customers to provide products with new and enhanced features to their customers.
Management of Complex Applications
TekMindz's mastery in DevOps automation solutions helps to make the process of deploying complex applications at scale much simpler, reliable, secure and agile. Automation of the delivery pipelines brings down the time and effort needed for implementation.
Cloud Automation Strategy
We create cloud automation strategies for organizations and optimize cloud performance through effective cloud deployment and migration.
End to end DevOps Services
We have expertise in DevOps Assessment, DevOps Automation and DevOps Management. This compromises of DevOps Consulting Services, setting up and automating continuous delivery pipelines release management, continuous deployment.
Featured Highlight
Innovating End-to-end Solutions in the EVSE Industry
With DevOps automation expertise we helped provide to our customer, a leader in electrical charging networks, a platform that offered an end-to-end solution for the EVSE industry. This product with new and enhanced features is based on industry open standards, and has the ability to adjust in the future.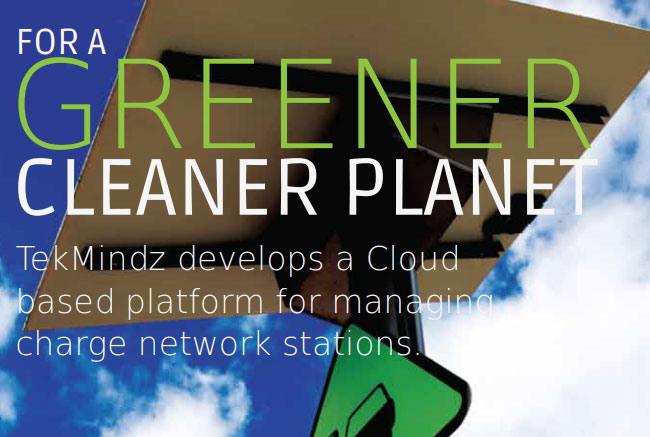 Featured Insight
Launch of Automated healthcare System with DevOps Expertise
With our expertise in DevOps Assessment, DevOps Automation, and DevOps Management we helped our UK client, a Consulting Group, to set up a system with an automated continuous delivery pipeline in the healthcare domain under a very tight budget and aggressive timelines thus optimizing and streamlining patient care in primary care and specialist centers
Check out our Insights section for case studies and white papers on our various innovative solutions.
View our Presentation to know how we have provided cost effective complete solutions to our clients.
Click on the Capability section to know about our offerings that we deliver with trust and transparency.
View the What's New section to know how we are helping our clients by using emerging technologies.