Electric Vehicle Offerings
The EV industry is set to propel at a rapid pace and the owners and operators are leaving no stone unturned to capitalize on this growing market. China leads the pack of electric vehicles followed by Europe and the United States. Among the developing countries, India is slowly expanding its EV industry and is set to spew a host of EV by 2030.
We offer a host of solutions for effectively managing your ev charging management software. We also cater to a lot of benefits for the drivers and extend our development prowess for deploying charging stations to the condos and apartments. Our EV services include:
Product Road Map Advisory
We work with our clients through the various stages of product lifecycle from POC to prototyping to designing and finally going for the full-blown product development and support.
A mobile app led experience is extremely engaging and useful for electric vehicle owners. Our fully-custom driver's mobile app solutions are built for both iOS and Android platforms and are updated with the newest features for EV owners' daily usage and benefits.
Accelerators & Protocol Development
We collaborate with EV charge manufacturers, CPOs, eMSPs, fleet companies, utility companies, automobile OEMs, shared mobility providers, power discoms / grid operators and microgrid solution providers.
We provide system integrations with EV charging stations and use OCPP, OpenADR, OCP interoperability protocol implementation to achieve the fastest charging solutions for your business.
We collaborate with EV Charge Manufacturers, CPOs, eMSPs, fleet companies, utility companies, automobile OEMs, shared mobility providers, power discoms / grid operators and microgrid solution providers.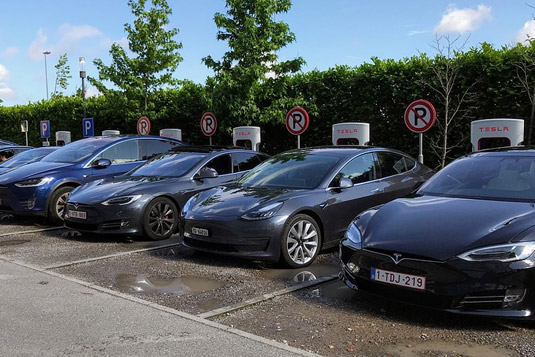 Our VAS programs for EV charging offer a comprehensive, hands-on approach to help bring charging to workplaces, condos, apartments, retail businesses and residential neighborhoods.
TekMindz helps to integrate the charge stations and build dashboards for utilizing the available data.
Network Operating Center Services
We support a variety of EV charging programs throughout the world leveraging our network operations center capabilities.
Independent Testing Services
We have one of the best independent testing service units that offer unique end-to-end agile testing methodology for EV software.
Our application support and maintenance services include enhancements, ITIL services, transition, knowledge transfer, 24*7 support, L1, L2 and L3 support, production support, service help desk, monitoring and more.
TekMindz understands the importance of setting up charging stations. We develop software and prepare accurate site plans to install your stations maintaining highest standards of quality. Our software engineers are professionally qualified to handle any requests as per your requirements. We are experts in offering comprehensive activation and configuration services and help you in guiding throughout the process.
TekMindz helps to effectively maintaining and performing onsite repairs as per client's requirement. We pride in giving the best standards to our clients and stand by our commitment. We provide complete assurance for any service performed by us and we are highly recommended by industry professionals. So, contact us immediately for any EV offering and let's start collaborating.
Get started
Talk to one of our advisors for a free consultation.
Learn Why TekMindz for EV Industry
EV Expertise
TekMindz has a strong EV industry domain experience of 8+ years. We have developed EV charging platform comprising of OCPP, OpenADR, OCPI, analytics for utilities, fleets, eBus OEMs etc.
Single Stop Shop for EV Technology Services
We have done new product development, MVP, SAAS based, white labelled solution, mobile application development, product sustenance, modernisation, independent testing, maintenance, providing NOC support, embedded systems and have a strong partner ecosystem with consulting firms in this domain.
Accelerators
We have developed OCPP accelerator for web based CMS and mobile application that works as a starting point of development for CMS and saves the initial 3 to 4 calendar months of development. We have initiated the development of accelerator on OpenADR, fleets, and dashboard analytics
EV Academy
We are investing in learning new protocols like OCPP 2.0.1, V2G, 15118 etc. We also train new teams on protocols like OCPP 1.6, OpenADR, OCPIetc
Featured Highlight
Providing EV Charging Solutions for Long Term
We have been a technology partner for one of the leading EV charging turnkey solution providers in the US for more than 8 years, providing end-to-end solutions for them that are futuristic, based on SaaS principles, and have the competitive edge.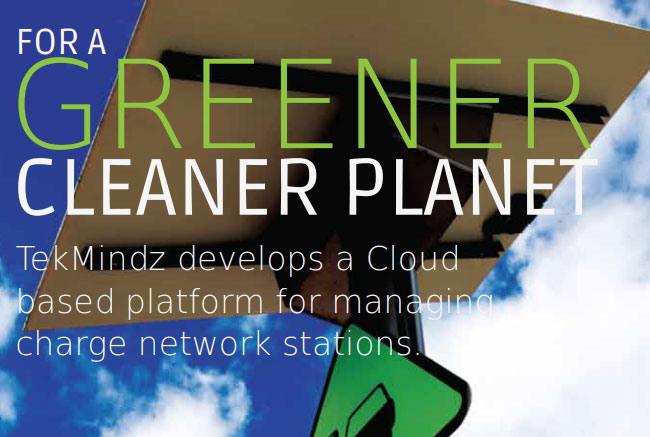 How Tekmindz's Product Architecture Helped Our Customer Outpace Competition
We have helped our customer onboard an OEM on their platform where more than 1000 chargers are to be made available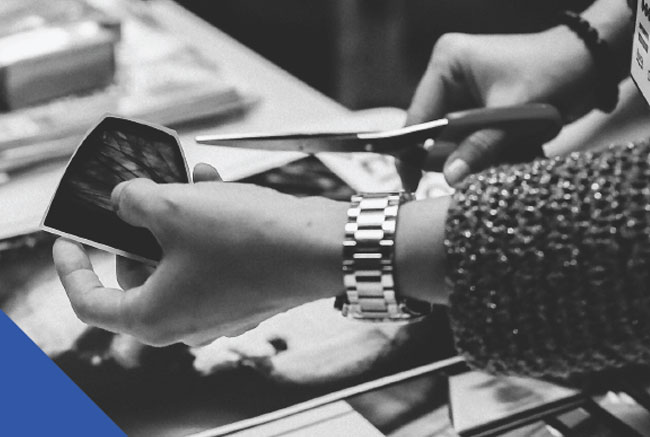 TekMindz's expertise in Professional Services and Managed IT Services can help your organization navigate a changing landscape and new technologies to create a more efficient, productive and secure business. With the latest tech and software tools, coupled by award-winning services, TekMindz can create a purpose-built solution that meets your organization's every need.
Fill in your contact details, one of our IT experts will get back to you shortly.
Check out our Insights section for case studies and white papers on our various innovative solutions.
View our Presentation to know how we have provided cost effective complete solutions to our clients.
Click on the Capability section to know about our offerings that we deliver with trust and transparency.
View the What's New section to know how we are helping our clients by using emerging technologies.