In today's technology-driven world, both testing plays an imperative role among all businesses across the globe. The major benefit of testing is that it validates the quality, performance, functionality, performance, & other important aspects of software. But, with the mushrooming codebase and added functionality, manual testing has become potentially daunting as it is significantly laborious, inefficient & costly day-by-day. To avoid such issues, manual testing is rapidly switching to test automation, which automates the necessary tasks & functions that help increase software quality and effectiveness.
TekMindz is a leading custom software development company in India that specializes in automation testing services, ensuring your business can get reliable software improvement services at a shoestring budget. From automating regression sets to designing new test cases & executing automated test scripts for exceptional results, we ensure the quality & effectiveness of the software is maintained. Being a leading automation testing company, we deliver advanced testing services for a multitude of projects related to software & application test automation. We have a team of QA software testers who are well-versed with the best test automation frameworks & tools, which allow us to provide our clients high-quality services, including QA automation, automation software testing, mobile test automation, and many more. Our dedicated automation testers develop a quantitative QA strategy that easily integrates with various testing tools and keeps release cycles on time.
Benefits of Automation Testing
Here are the benefits of Automation Testing
It helps saves time & money.
It helps increase the effectiveness, efficiency & test coverage of your software & application.
It significantly minimizes manual interventions.
It helps achieve consistent & accurate results.
It helps minimize the development time due to increased testing speed.
It can be easily executed on multiple computers with different configurations.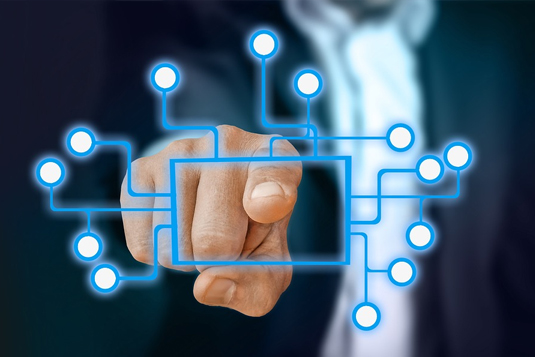 Automated Testing Process
Data driven automation framework
Keyword driven automation framework
Modular automation framework
Hybrid automation framework
The Advantage you get with TekMindz
We, at TekMindz, have extended support for service virtualization, extensibility, portability, forward integration, and just-in-time reporting that significantly adds value leading to substantial cost savings in, execution cycle, automation design, and software or product maintenance
Our robust automation approach involves skillful assessment & analysis of return on investment (ROI).
We endeavor to deliver several testing services including functional testing, automated mobile testing, regression testing & more.
With our automated services, you will receive end-to-end & comprehensive automation solutions.
We have a team of talented, knowledgeable & experienced automation testers who impart automation services that make the process of testing time & cost-effective.
We offer on-time delivery and round-the-clock technical support on a wide range of automation services to suit your various business needs.
We make the best use of top-class automation tools & frameworks to deliver you the best automation testing without breaking your budget.
Learn Why TekMindz for Automation Testing
Reusable Test Assets
Based on our experience of working with multiple clients in various domains, we are able to provide solutions at the right time and in the right budget by usingmethodological testing approaches that include domain specific test cases, business process flows, and related use cases, process templates, and automation framework libraries.
Driven by Business Objectives
The software products should work for your users and for your business. Our methodological testing approach is focused on delivering business objectives and goals and the overall test plan preparation and execution is driven by this uncompromising philosophy.
Automation in the Planning Phase
We explore possibilities of test automation in the planning phase itself. We create a scalable, reusable, and flexible testing framework which starts delivering the benefits of test automation right from the first release of the product.
Testing COE
TekMindz's Testing Center of Excellence (TCoE) leverages the testing ecosystem to offer comprehensive testing solutions so as to deliver predictable quality and faster time to market for clients.
Featured Highlight
Creation of Quality Software with Comprehensive Testing
Our TCoE combines and establishes a comprehensive testing methodology with a wide range of industry standards and testing tools for its clients to get superior quality software, enhance business readiness, and realize competitive advantage
Helping Client with Robust Mobile Testing Applications
Our hands-on-experience in testing various natures of applications across different mobile OS from across service providers has helped us to devise an effective mobile testing strategy that promises of quality while keeping the budget in control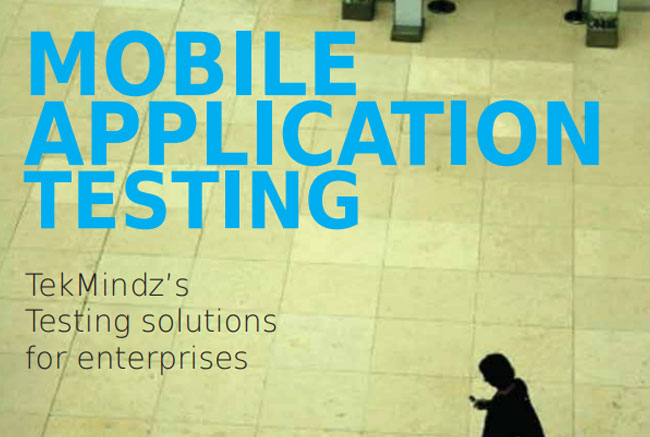 Featured Insight
Protecting our Clients with Security Frameworks
Enterprises nowadays need to protect business operations against security attacks and thus look for enterprise Information Security frameworks that protect against threats and damages. We at TekMindz help businesses in the appropriate selection and deployment of security infrastructure
Check out our Insights section for case studies and white papers on our various innovative solutions.
View our Presentation to know how we have provided cost effective complete solutions to our clients.
Click on the Capability section to know about our offerings that we deliver with trust and transparency.
View the What's New section to know how we are helping our clients by using emerging technologies.