Integration with EV Telematics
Telematics helps to monitor your vehicle using advanced integration and communication technology. It combines GPS with the car's diagnostic to record and track vehicle movement and gives insight into its internal features. The traditional methods employed to monitor fuel cars will not work for electric vehicles. So, the most feasible solution is to install telematics products keeping in line with your EV capability. It will help the fleet owners to track proper utilization of their vehicles, to set goals for reducing costs and give excellent electric vehicle solutions. EV Telematics helps to save money and also move towards a greener solution.  Telematics substantially reduces the environmental impact by monitoring routes, charge times and grid utilization.
Benefits of Telematics for Hybrid Electric Vehicles
There are numerous benefits of installing telematics in your vehicle. Some of these are:
Predict possible vehicle breakdowns
Manage travel time / duration
Monitor vehicle diagnostics
Optimize your assets utilization
Capture vehicle data
Increase the life of battery and vehicles
Increase productivity, efficiency and safety
Telematics Offering by TekMindz
At TekMindz we develop automated telematics solutions and help to seamlessly integrate it with your vehicle. Telematics in your car help to:
Track the amount of regenerated energy
Improve driving styles
Monitor battery usage by using state of the art EV reporting tools
Generate energy consumption statistics with the existing battery meter
How Telematics Solutions from TekMindz can Help you?
We offer integrated development of telematics by partnering with premier agencies. Our professional software developers give their service based on:
Vehicle location
Health of battery
Odometer reading
Local charge station performance
Accurate GPS tracking helps to optimize routes and helps to predict the length of the route and battery run time for electric car charging service.  It is also important to know a vehicle's range in real-time. It helps to reduce anxiety concerns for drivers operating pure electric cars.
Improving customer service
The level of service being delivered can be based on the following:
Vehicle location
State-of-charge
Battery health
Odometer reading
Local charging station performance
With data in hand, drivers are far more likely to arrive when they say they will, thus keeping customers happy. This benefit is difficult to overstate.
Mapping out an Optimized Trip
Trip optimization will always be a headache for fleet operators because real-world factors like traffic and accidents can change the situation in an instant. However, accurate GPS tracking systems for electric vehicles make their job far easier. While plug-in vehicles need an optimized route, a precise GPS system takes into account all the factors, including:
Length of route (as opposed to fastest route)
Proximity of chargers along the way
Comprehensive telematics platforms will know how the same vehicles performed on the same route in the past, supplying your dispatchers with information on the best vehicle to use for this trip. Charging station data will likewise deliver a report on how quickly the cars charged at the plugs in question.
Knowing When You Can Actually Go the Extra Mile
Real-time state-of-charge allows dispatchers to see which vehicles are ready to be taken out for the next job.
"Range anxiety" is real for drivers operating pure electric cars. While there are many plug-in hybrids used in commercial fleets, an EV presents challenges to your team on a daily basis. Knowing a vehicle's range in real time helps lessen some of these concerns. These two mini test cases illustrate the potential of a reliable telematics platform.
A delivery is due before 5 PM. Two EVs are charging in your facility and one needs 50 miles of range to make the round trip safely. Meanwhile, the second car is needed to make another short-range (28 miles round-trip) delivery. An up-to-the-minute state-of-charge (SOC) reading makes the vehicle choice clear for dispatchers.
A Nissan Leaf in the field is needed to pick up a parcel at a location on the way back to your facility. Unfortunately, it will need to charge in order to make it back at the time you need the goods. SOC information reveals whether dispatchers will send it to a fast-charging station or a Level 2 plug in the vicinity.
The ability to go the extra mile is often a concern for EV drivers. While cost comparisons are in electric cars' favor in most scenarios, viability for businesses is always being tested.
Learn Why TekMindz for EV Industry
EV Expertise
TekMindz has a strong EV industry domain experience of 8+ years. We have developed EV charging platform comprising of OCPP, OpenADR, OCPI, analytics for utilities, fleets, eBus OEMs etc.
Single Stop Shop for EV Technology Services
We have done new product development, MVP, SAAS based, white labelled solution, mobile application development, product sustenance, modernisation, independent testing, maintenance, providing NOC support, embedded systems and have a strong partner ecosystem with consulting firms in this domain.
Accelerators
We have developed OCPP accelerator for web based CMS and mobile application that works as a starting point of development for CMS and saves the initial 3 to 4 calendar months of development. We have initiated the development of accelerator on OpenADR, fleets, and dashboard analytics
EV Academy
We are investing in learning new protocols like OCPP 2.0.1, V2G, 15118 etc. We also train new teams on protocols like OCPP 1.6, OpenADR, OCPIetc
Featured Highlight
Providing EV Charging Solutions for Long Term
We have been a technology partner for one of the leading EV charging turnkey solution providers in the US for more than 8 years, providing end-to-end solutions for them that are futuristic, based on SaaS principles, and have the competitive edge.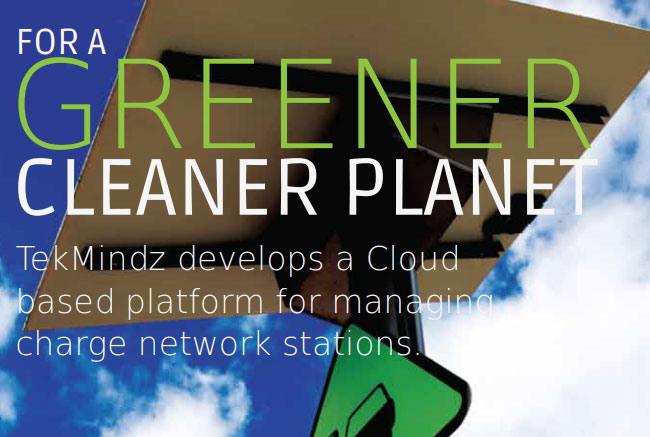 How Tekmindz's Product Architecture Helped Our Customer Outpace Competition
We have helped our customer onboard an OEM on their platform where more than 1000 chargers are to be made available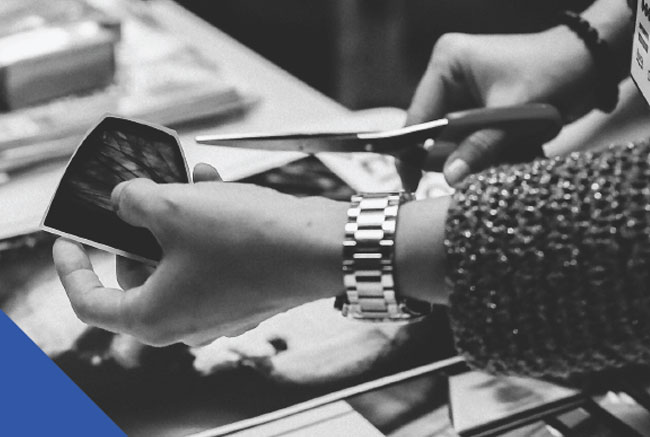 TekMindz's expertise in Professional Services and Managed IT Services can help your organization navigate a changing landscape and new technologies to create a more efficient, productive and secure business. With the latest tech and software tools, coupled by award-winning services, TekMindz can create a purpose-built solution that meets your organization's every need.
Fill in your contact details, one of our IT experts will get back to you shortly.
Check out our Insights section for case studies and white papers on our various innovative solutions.
View our Presentation to know how we have provided cost effective complete solutions to our clients.
Click on the Capability section to know about our offerings that we deliver with trust and transparency.
View the What's New section to know how we are helping our clients by using emerging technologies.