Specific & Specialized Product Testing
We support our customers in leveraging product thinking in any particular domain. We are here to resolve their complex technological issues and meet their expectations. We do Product Conceptualization, Strategization and design, through agile development and testing and maintenance and support. We specialize in customer experience and align technology needs to business outcomes. In each and every step we are there for complete support. Our approach is very agile and our team of skilled professionals is a combination of prowess and passion! TekMindz offers product innovation, product modernization, product localization, process optimization, complete customization and more. Our specialization in new age smart technologies enables enriched designs, great quality and augmented user experience in products. We have developed several in-house products and therefore understand the challenges and complexities in developing, testing and in the final delivery and maintenance.
NEW PRODUCT DEVELOPMENT OFFERINGS
Learn Why TekMindz for New Product Development
Agile at its best
Our specializations are on adaptive engagement models, skilled professionals on agile methods and tools, fast iterations, and exact requirements alignment along use cases and deliverables
Transparent Collaboration
Transparency in communication and collaboration is important and we are just extension of your team
100% Quality Assurance
Quality is one thing we never compromise on. Hence, we follow strategies like code review, knowledge management, security compliance and automated builds and testing
Dedicated Team of Professionals
Our Team of Professionals are updated with new technologies, best of practices, trainings and specialized in architectures
How an Industrial Distributor and Mindtree Teamed Up for Big Time E-Commerce Success
MSC Industrial Supply sells parts, tools and other products to the maintenance, repair and operations (MRO) market. Although much of...
Technology To Create a Connected World

Delivering significant value to businesses through innovative solutions to support enhanced telecom services initiatives.

Application Engineering to Bring Speed & Agility to Your Business

TekMindz is enabling businesses to refine their enterprise application strategies by helping them to deploy, manage and modernize their application portfolios.

Testing solutions for enterprises

TekMindz's Testing solutions for enterprises

Advanced GIS Solutions

TekMindz are developing innovative solutions that integrate geographic information with niche business applications.

Software Reliability for Your Business

Leveraging the Testing ecosystem to offer comprehensive Testing solutions that deliver predictable quality and faster time to market for your applications

Enterprise Solutions For Your Business' Success

Leveraging the information infrastructure to bring you better actionable insights for smarter business decisions.

Helping The Government Drive the Nation Forward

eGovernance solutions across public sector in India.

Making The Difference Through Technology

Over six years of transformational eGovernance solutions in West Africa and India.

User Experience Design

We design richer experiences

Repeatable Scalable Applications Development Practices

TekMindz is enabling businesses to refine their enterprise application strategies by helping them to deploy, manage and modernize their application portfolios.
SaaS and Agile – Match made in heaven
Software-as-a-Service (SaaS) is gaining ground and so is Agile. In fact, based on a recent survey conducted on SaaS companies 66% said that their company implements Agile methodology in R&D. Really interesting, isn't it! So what makes Agile so popular among these SaaS companies? Or, maybe we can put the question this way –
White
Paper
Lorem ipsum dolor sit amet consecutor
Brochure
Lorem ipsum dolor sit amet consecutor
What's
New
Lorem ipsum dolor sit amet consecutor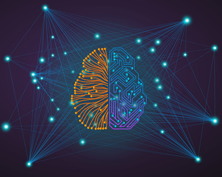 Case
Study
Lorem ipsum dolor sit amet consecutor