In today's global markets, web browser-acceptance differs geographically. Cross browser testing deals with checking the compatibility of application across multiple web browsers, ensuring it efficiently across different web browsers.
Cross Browser Testing involves testing of your web application on both the client-side and server-side behavior across a multitude of web browsers. When it comes down to providing a consistent experience to the end-users using a multitude of browsers and several versions, companies often end up run into problems and their credibility is significantly affected.
TekMindz brings you the stellar cross browser testing services, offering a significant user experience across thousands of real browsers on mobile devices. Our testing professionals offer testing service on popular application-oriented operating systems and browsers, namely Windows (Win10, win8.1, win8,), Ubuntu, Mac, iOS, Android (Android P v9, 8.0-8.1, Nougat 7.0-7.1.2, Marshmallow 6.0), Linux (Container Linux Formerly CoreOS, etc.), and browsers (Chrome, Safari, Firefox, Internet Explorer, Netscape, Microsoft Edge, Opera, Camino, Dolphin Mobile, etc.)
Benefits of Cross Browser Testing
Here are some benefits of cross browser Testing.
It helps provide the best possible experience to all your end-users.
It significantly reduces time and significant cost.
It helps test the appearance and functionality of a website across different devices and browsers.
It only helps your users to harness the right web browser but it sets clear boundaries for your development team on where to focus.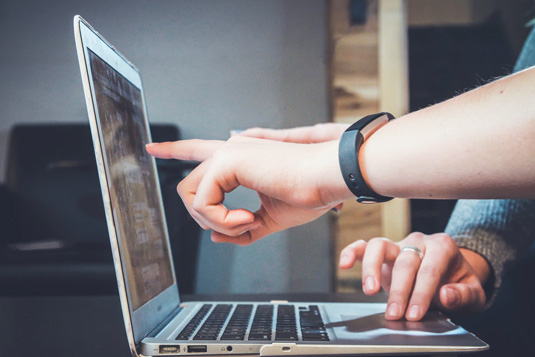 The Advantage you get with TekMindz
We have a team of testing experts who notify you of any threat or problem related to the cross-browser layout that we find while testing your site. Instead of having to check out each screenshot on your own, you'll get a complete report on which pages have latent problems.
Each screenshot is highlighted in the problematic areas that let you see the problems instead.
Our testers would look for visual duplicities between different browsers. With the most reliable test results, our cross browser testing service allows you to have an internal testing grid for greater agility.
Cross browser automated testing
Interactive and Manual Live testing
Parallel testing on different browsers
Cross browsing visual testing
Continuous testing on CI/CD integrations
Cross browser record and replay testing
Learn Why TekMindz for Cross-Browser Testing
Reusable Test Assets
Based on our experience of working with multiple clients in various domains, we are able to provide solutions at the right time and in the right budget by usingmethodological testing approaches that include domain specific test cases, business process flows, and related use cases, process templates, and automation framework libraries.
Driven by Business Objectives
The software products should work for your users and for your business. Our methodological testing approach is focused on delivering business objectives and goals and the overall test plan preparation and execution is driven by this uncompromising philosophy.
Automation in the Planning Phase
We explore possibilities of test automation in the planning phase itself. We create a scalable, reusable, and flexible testing framework which starts delivering the benefits of test automation right from the first release of the product.
Testing COE
TekMindz's Testing Center of Excellence (TCoE) leverages the testing ecosystem to offer comprehensive testing solutions so as to deliver predictable quality and faster time to market for clients.
Featured Highlight
Creation of Quality Software with Comprehensive Testing
Our TCoE combines and establishes a comprehensive testing methodology with a wide range of industry standards and testing tools for its clients to get superior quality software, enhance business readiness, and realize competitive advantage
Helping Client with Robust Mobile Testing Applications
Our hands-on-experience in testing various natures of applications across different mobile OS from across service providers has helped us to devise an effective mobile testing strategy that promises of quality while keeping the budget in control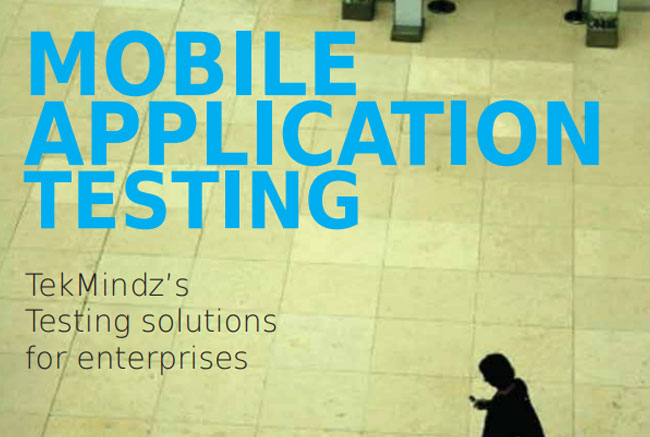 Featured Insight
Protecting our Clients with Security Frameworks
Enterprises nowadays need to protect business operations against security attacks and thus look for enterprise Information Security frameworks that protect against threats and damages. We at TekMindz help businesses in the appropriate selection and deployment of security infrastructure
Check out our Insights section for case studies and white papers on our various innovative solutions.
View our Presentation to know how we have provided cost effective complete solutions to our clients.
Click on the Capability section to know about our offerings that we deliver with trust and transparency.
View the What's New section to know how we are helping our clients by using emerging technologies.