Think of any digital service in this tech dominating world that a business needs and it is available on the cloud. More like virtualization, cloud testing means the sharing of resources across multiple operating systems via the internet. Businesses are aggressively harnessing the cloud-based platforms to reduce downtime, enable hassle-free administration of the IT infrastructure, and save significant upfront cost. Whether you are a Service Provider or a user, it has become imperative to opt for the cloud to cater to mushrooming demands but due to tech challenges related to privacy, data security, and application performance, the evolution requires skillful approach. TekMindz offers the best cloud testing services that help outperform the challenges and complexities of conventional testing while improving the application's functionality on the cloud. Our team of cloud experts has years of real-time experience in testing large cloud implementations to dig out stumbling blocks.
Our systematic approach assures cloud application works correctly without compromising on data security and performance.
Benefit of Using Cloud Testing Services
Here's the list of key benefits of using cloud testing.
Reduces substantial investment in the management of hardware.
Reduces up-front costs in resources required to manage existing testing environments.
Reduces significant business risks and deliver better quality applications.
Increase efficiency and promote teamwork through Internet-based access.
Provides 'anytime & anywhere' accessibility through secure and reliable infrastructure.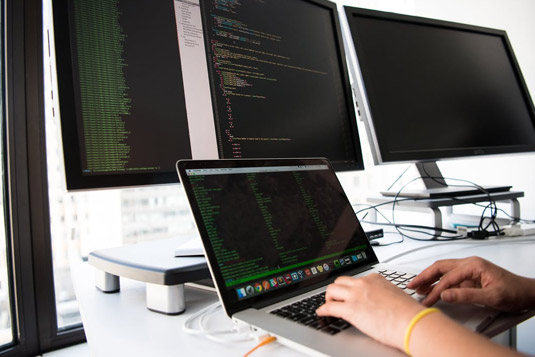 TekMindz's Approach to Cloud Testing
Application Testing: It helps check performance and security on the cloud covers while testing end-to-end functionality by backing up data flow, browser compatibility, data security, and business workflows.
Network Testing: It ensures the smooth functioning of application works under different bandwidth networks. This will assure that the data consistency is maintained during its rigorous flow.
Infrastructure: It helps correct the disaster recovery test while covering other crucial aspects like secure connection, policies, backups, and storage policies.
The Advantage you get with TekMindz
TekMindz provides comprehensive cloud testing service that helps combine the paramount testing components to provide robust and reliable application quality without breaking the bank account.
Our testing professionals have experience in testing large scale cloud-based packaged applications.
We use a tailored test strategy that can be carefully leveraged to validate any SaaS application.
We have expertise in implementing any of the industry best test automation tools: COTS or open-source.
Unlike other testing models, you can achieve greater business agility through a single, integrated user experience with our secure cloud service.
Learn Why TekMindz for Cloud Testing
Reusable Test Assets
Based on our experience of working with multiple clients in various domains, we are able to provide solutions at the right time and in the right budget by usingmethodological testing approaches that include domain specific test cases, business process flows, and related use cases, process templates, and automation framework libraries.
Driven by Business Objectives
The software products should work for your users and for your business. Our methodological testing approach is focused on delivering business objectives and goals and the overall test plan preparation and execution is driven by this uncompromising philosophy.
Automation in the Planning Phase
We explore possibilities of test automation in the planning phase itself. We create a scalable, reusable, and flexible testing framework which starts delivering the benefits of test automation right from the first release of the product.
Testing COE
TekMindz's Testing Center of Excellence (TCoE) leverages the testing ecosystem to offer comprehensive testing solutions so as to deliver predictable quality and faster time to market for clients.
Featured Highlight
Creation of Quality Software with Comprehensive Testing
Our TCoE combines and establishes a comprehensive testing methodology with a wide range of industry standards and testing tools for its clients to get superior quality software, enhance business readiness, and realize competitive advantage
Helping Client with Robust Mobile Testing Applications
Our hands-on-experience in testing various natures of applications across different mobile OS from across service providers has helped us to devise an effective mobile testing strategy that promises of quality while keeping the budget in control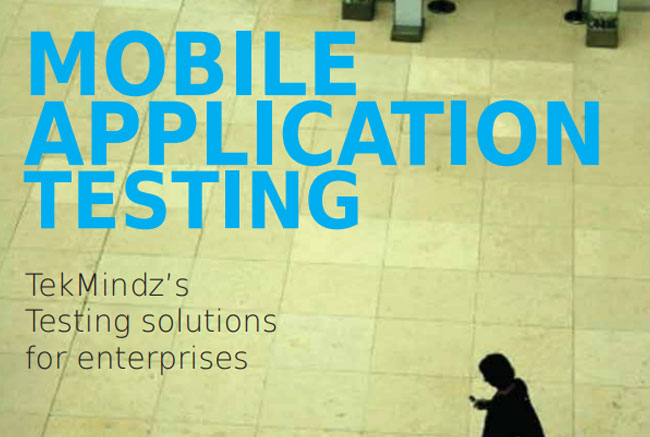 Featured Insight
Protecting our Clients with Security Frameworks
Enterprises nowadays need to protect business operations against security attacks and thus look for enterprise Information Security frameworks that protect against threats and damages. We at TekMindz help businesses in the appropriate selection and deployment of security infrastructure
Check out our Insights section for case studies and white papers on our various innovative solutions.
View our Presentation to know how we have provided cost effective complete solutions to our clients.
Click on the Capability section to know about our offerings that we deliver with trust and transparency.
View the What's New section to know how we are helping our clients by using emerging technologies.