Customers Looking for New Product Development
TekMindz' product mind set approach and adaptability to quickly get into the domain has helped clients across domains to get their concepts, ideas, initial market needs or specifications, realized into successful product launch. This has been possible by keeping the business priorities in line and going through the various stages of product life cycle like POCs, rapid prototyping, minimum viable products and then full-blown product. Our approach has ensured that the outcome of these stages has generated an increase in business value with each major product release in the respective markets.
Benefits to Customers
7+ Years of experience in EV Charging domain
100 + technology resources with experience across various protocols
Dedicated team of Analysts, Architects, UX, Core development team, Functional and Automation Testing
Challenges faced by customers looking for new product development
Dependency on 3rd party CMS provider impacts competitive pricing
Inability to elaborate the detailed functionality of CMS
Maintaining a team to develop and maintain CMS impacts overall cost
Lack of experience of Product Development
Lack of 3rd part technology companies having the domain and technical know-how of CMS
TekMindz offerings for new Product Development
TekMindz Recommendation of Product Road Map
Based on our past experience and understanding of the generic needs of the EV Charging industry and the various players involved in the ecosystem, to help our clients define a road map, TekMindz has defined a Product release map of Charge Station Management System that is comprised of 3 versions: Basic, Standard and Enterprise and Value adds as Business Functionalities that are built on top of the Charge Station Management System.
The Charge Station Management System will be developed as a Web Based Responsive platform. It will also have mobile applications for the EV Drivers, Fleet drivers etc for charging, locating charge station etc. It can be deployed on Cloud and on premise as well. Each version of the product focuses on key building blocks such as protocol implementation, types of charging etc. that enable business value to be generated.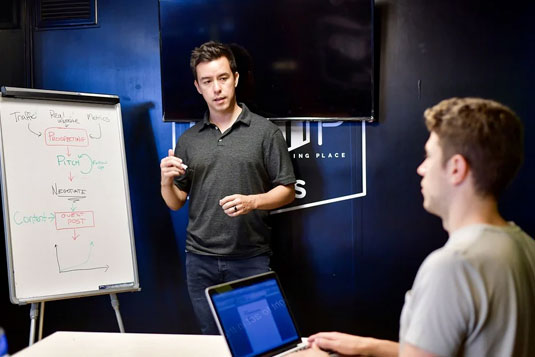 Charge Station Management System Core Functionalities
The table below providers a high-level view of the various build blocks mapped to respective product versions
User Management

OCPP1.6

Payment

Pricing

Billing/Invoicing

Report

Public Charging

Home Charging

Open ADR

Dynamic Load Management

Grid Load Management

Analytics

White Label

Cloud Enabled

OCPI

Smart Charging

Plugin Charging
Basic Products
In this version of the product the focus is on implementation of OCPP 1.6 protocol and to enable the charge station to operate and the CPO can start generating the revenue. This version also lays the foundation of the overall architecture for the next level of product releases ensuring that there are minimal changes within next couple of years.
Standard Product
In this version of the product, the focus is on smart grid integration and giving benefit to the customer on flexible pricing mechanisms. This will help in scaling the business of the CPO, OEMs as users can choose the best time to get their vehicles charged that results in cost and energy saving
Enterprise Product
In this version of the product the focus is on Roaming enabling users from other networks to be able to use the system. This will further help in scaling the business and it helps introduce new players in the EV market such as eMobility Service providers to use the system.
Value Adds/ Business Functionalities
Following are the various functionalities that can be developed or integration can be done with them in case available as 3rd party applications:
Asset Management
Fleet Management
CRM
Help Desk Ticketing System
On Premise Solution
Learn Why TekMindz for EV Industry
EV Expertise
TekMindz has a strong EV industry domain experience of 8+ years. We have developed EV charging platform comprising of OCPP, OpenADR, OCPI, analytics for utilities, fleets, eBus OEMs etc.
Single Stop Shop for EV Technology Services
We have done new product development, MVP, SAAS based, white labelled solution, mobile application development, product sustenance, modernisation, independent testing, maintenance, providing NOC support, embedded systems and have a strong partner ecosystem with consulting firms in this domain.
Accelerators
We have developed OCPP accelerator for web based CMS and mobile application that works as a starting point of development for CMS and saves the initial 3 to 4 calendar months of development. We have initiated the development of accelerator on OpenADR, fleets, and dashboard analytics
EV Academy
We are investing in learning new protocols like OCPP 2.0.1, V2G, 15118 etc. We also train new teams on protocols like OCPP 1.6, OpenADR, OCPIetc
Featured Highlight
Providing EV Charging Solutions for Long Term
We have been a technology partner for one of the leading EV charging turnkey solution providers in the US for more than 8 years, providing end-to-end solutions for them that are futuristic, based on SaaS principles, and have the competitive edge.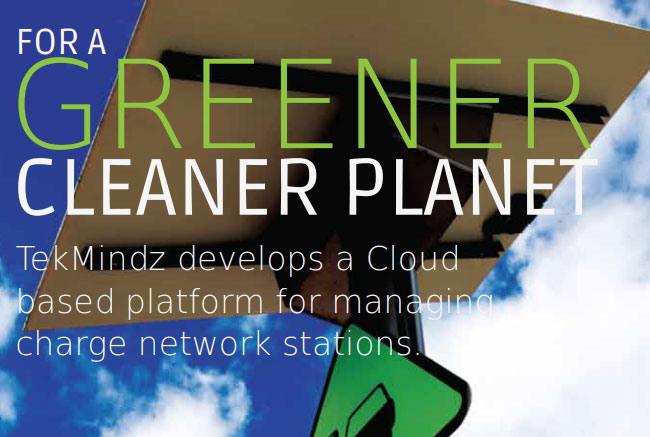 TekMindz's expertise in Professional Services and Managed IT Services can help your organization navigate a changing landscape and new technologies to create a more efficient, productive and secure business. With the latest tech and software tools, coupled by award-winning services, TekMindz can create a purpose-built solution that meets your organization's every need.
Fill in your contact details, one of our IT experts will get back to you shortly.
Check out our Insights section for case studies and white papers on our various innovative solutions.
View our Presentation to know how we have provided cost effective complete solutions to our clients.
Click on the Capability section to know about our offerings that we deliver with trust and transparency.
View the What's New section to know how we are helping our clients by using emerging technologies.