A solid architecture is the main reason for successful product delivery. It includes mapping the complete infrastructure and start working on that. It is a fact that in most of the cases or in application development, clients are mostly looking for responsive and reactive software. Do you know that 87% of the applications fail to meet customers' expectations in terms of reactiveness and responsiveness? At TekMindz, we have a huge team of qualified architectures who can help you with increasing the product value by assessing and reviewing your previous architecture or can give a new dimension to achieve the requirements. Our professionals help you in designing the architecture roadmaps to enable the IT strategy that is best for you. As per our 12 years of experience, we offer majorly three distinctive types of architecture which will surely help you getting your goal without much of expenditure.    These three tailor made architectures are the solutions for different phases for the projects.
The specialized architecture services on which any solution can be relied on are:
1. Landscape Evaluation     2.  Hand Holding & Assessment    3. Architecture and Security Review
For more queries on our core product development services, you can contact us through our website and can talk to our executives about the services.
Learn Why TekMindz for Product Sustenance
Agile at its best
Our specializations are on adaptive engagement models, skilled professionals on agile methods and tools, fast iterations, and exact requirements alignment along use cases and deliverables
Transparent Collaboration
Transparency in communication and collaboration is important and we are just extension of your team
100% Quality Assurance
Quality is one thing we never compromise on. Hence, we follow strategies like code review, knowledge management, security compliance and automated builds and testing
Dedicated Team of Professionals
Our Team of Professionals are updated with new technologies, best of practices, trainings and specialized in architectures
How an Industrial Distributor and Mindtree Teamed Up for Big Time E-Commerce Success
MSC Industrial Supply sells parts, tools and other products to the maintenance, repair and operations (MRO) market. Although much of...
Product & Application Development

Comprehensive end to end product and application development in any technology!

Cloud Enablement

Helping into Smooth Switch to Cloud! We are just a Chat away!

Digital & Enterprise Transformation

Digitizing You & Businesses!

Independent Testing Services

Avail Software Testing Services and Quality Analytical Assurance Services for Web and Mobile Applications.

O3 Service Model

Avail our O3 Service Model and Get the Best IT Solutions

Managed Service

Avail B2B & B2C Comprehensive Managed Services from the Pioneers.

RPA

Experience rapidly growing innovation and technology!

AI & Machine Learning

TekMindz, Intelligence, Learnings go Hand in Hand!

IoT

IoT Matters for Your Business!

Technology

Connecting Businesses with Technology and Solutions!
SaaS and Agile – Match made in heaven
Software-as-a-Service (SaaS) is gaining ground and so is Agile. In fact, based on a recent survey conducted on SaaS companies 66% said that their company implements Agile methodology in R&D. Really interesting, isn't it! So what makes Agile so popular among these SaaS companies? Or, maybe we can put the question this way –
White
Paper
Lorem ipsum dolor sit amet consecutor
Brochure
Lorem ipsum dolor sit amet consecutor
What's
New
Lorem ipsum dolor sit amet consecutor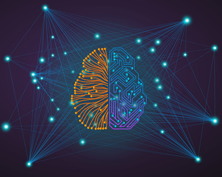 Case
Study
Lorem ipsum dolor sit amet consecutor