Right from choosing the best Java architecture to building custom applications and Java microservices with our tested methodology, we develop dynamic, feature-rich & business-critical applications using J2EE. Our Java outsourcing lab comprises of experts that have an in-depth experience of object oriented programming and developing large scale, distributed, component-based, multi-tier applications and microservices using Spring, Hibernate, and Grails.
The team is also well-equipped with service-oriented architecture (SOA) design and configuration, interface skinning, microservices architecture design and model-driven engineering.
No matter whether you build e-commerce websites, enterprise web applications or a responsive payment portal, Java is the go to technology that provides flexibility, scalability, and reliability.
Our Java outsourcing lab specializes in all of the following:
Struts, Spring EJB, JSF, GWT & Grails frameworks
Libraries such as Hibernate
Java Servlet Programming such as Swing & Webstart, Spring & JDBC
JSP, XMLC, AJAX, XML, XSLT, Jasper, Jquery, Microservices & other web technologies
Apache, Tomcat, JBoss, Portals, JA-SIG and similar server technologies
Java API Expertise and Enterprise Application Integration (EAI)
JBehave, JUnit, and Selenium test frameworks
Design patterns including MVC and Struts
Our Offerings
From architecture assessment and design to final product delivery and maintenance, we help you across the product lifecycle using Java and J2EE based technologies.
How an Industrial Distributor and Mindtree Teamed Up for Big Time E-Commerce Success
MSC Industrial Supply sells parts, tools and other products to the maintenance, repair and operations (MRO) market. Although much of...
Product & Application Development

Comprehensive end to end product and application development in any technology!

Cloud Enablement

Helping into Smooth Switch to Cloud! We are just a Chat away!

Digital & Enterprise Transformation

Digitizing You & Businesses!

Independent Testing Services

Avail Software Testing Services and Quality Analytical Assurance Services for Web and Mobile Applications.

O3 Service Model

Avail our O3 Service Model and Get the Best IT Solutions

Managed Service

Avail B2B & B2C Comprehensive Managed Services from the Pioneers.

RPA

Experience rapidly growing innovation and technology!

AI & Machine Learning

TekMindz, Intelligence, Learnings go Hand in Hand!

IoT

IoT Matters for Your Business!

Technology

Connecting Businesses with Technology and Solutions!
SaaS and Agile – Match made in heaven
Software-as-a-Service (SaaS) is gaining ground and so is Agile. In fact, based on a recent survey conducted on SaaS companies 66% said that their company implements Agile methodology in R&D. Really interesting, isn't it! So what makes Agile so popular among these SaaS companies? Or, maybe we can put the question this way –
White
Paper
Lorem ipsum dolor sit amet consecutor
Brochure
Lorem ipsum dolor sit amet consecutor
What's
New
Lorem ipsum dolor sit amet consecutor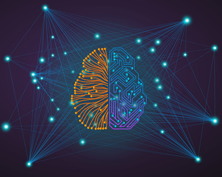 Case
Study
Lorem ipsum dolor sit amet consecutor