Solution Development and Implementation
We create solutions that fulfil your requirement and is also future-ready after carefully listening to you understand the pain areas.
Requirement collection (consisting of and not limited to documentation, workflows, defining KPIs, Reports), design, development, testing of an end-to-end solution where DHIS2 is one of the key components
Custom solution design and development as per the challenges right from data collection to dashboard creation
Configuring metadata
Collecting data to track the filed-events by using a mobile application
Dashboard and Visualization
Everything is data -how we capture it and how we present it. We visualize data in a manner that helps you predict and prevent events by understanding the background story to a particular data-set.
Designing the visualizations using the Dashboard Visualization feature of DHIS2 to share the information in the best possible way for ease of comprehension
Custom development for features which are not available in DHIS2
Integration and Interoperability
We help in integrating data from multiple platforms to have a more unified approach where each of these platforms can talk to each other in a seamless manner.
Working with experts to integrate DHIS 2 with OpenMRS and other systems
Helping in ETL process of extracting the data from various data sources and integrating with the core DHIS2 system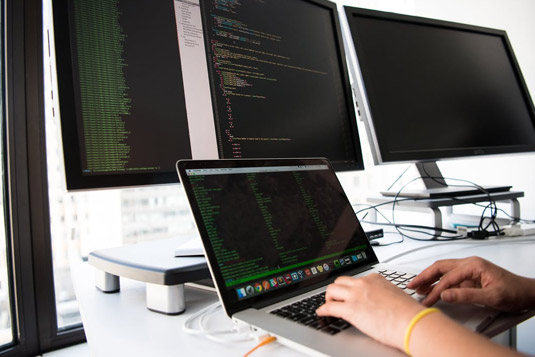 simple motto is to test, test and test again so that nothing is left to chance. We conduct extensive tests in extreme scenarios to deploy flawless solutions.
Documenting test strategies, test plans, test cases and providing independent testing services
Assisting teams with the defects and issues found
Testing includes UAT, Pilot and more
We can also help you with deploying and hosting the solution after creating one as per your needs and requirements.
Designing systems with cloud-ready architecture
Assisting your team to deploy the solution on the cloud without hassle
As we said before we just don't build a solution, we intend to ensure your success. Whether its upgrade or maintenance at different stages or remote or on-site support, we are always going to be there.
Providing maintenance and support services and enabling them to focus on the core areas
Providing enhancements, defect fixing for issues found in production
Providing L2, L3 support services to ensure that the system is up and running
Providing the required support at any stage of the implementation
Capacity Building and Training
We not just build products, we build teams by extending our training services to make complete use of the solution. We help your teams to run, manage and extract maximum information from the deployed platforms. These trainings can be custom-made as per the roles and responsibilities of different stakeholders.
Providing virtual online training on a solution developed to client-end users
Providing customized training based on the scope of requirements
Providing Training Materials like user guides on videos and PowerPoint
Obtaining, improving and retaining the skills and knowledge to maintain the solution developed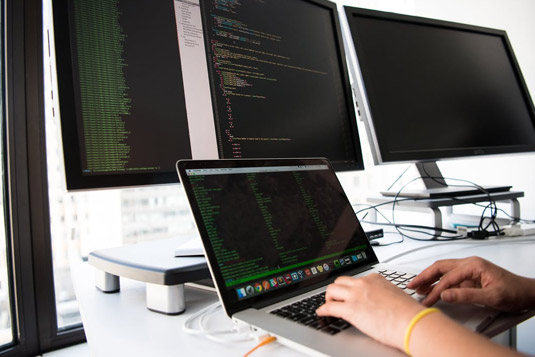 Providing guidance on designing the solutions and other best practices to be implemented and more
Opensource Healthcare Frameworks Expertise
Expertise of developing custom-built solutions using Opensource frameworks like OpenMRS, DHIS2, and Opensource technologies for various non-profit healthcare IT organizations, Pharmaceuticals, NGOs, the Ministry of Health etc
Innovation in Healthcare Solutions Expertise
Expertise of developing innovative tailor-made healthcare products and solutions using Open source technologies like Java, .Net
OpenMRS Expertise
Expertise of developing EMR solutions using OpenMRS framework for more than 4 years and contributing to the opensource community
DHIS2 Expertise
Expertise of integrating OpenMRS with DHIS2 using ETL and data warehousing solutions and, developing analytical dashboards using DHIS2
Featured Highlight
OpenMRS Aiding a War-hit Nation
Our expertise inOpenMRS customization for localized unique requirements enabled our customer to attend to the needs of the war- hit country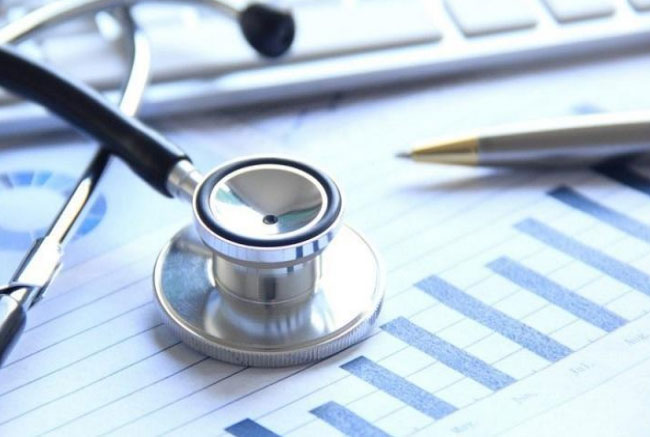 Featured Insight
Innovating for a Healthcare Startup
Our product-thinking approach to innovations helped our customer, a healthcare startup, to introduce disruptive digital healthcare solution
Check out our Insights section for case studies and white papers on our various innovative solutions.
View our Presentation to know how we have provided cost effective complete solutions to our clients.
Click on the Capability section to know about our offerings that we deliver with trust and transparency.
View the What's New section to know how we are helping our clients by using emerging technologies.