For more information about DHIS 2, you can visit the urls below
The symposium brings together representatives from global development agencies, governments, and NGOs with a shared vision of using data to drive decision making and action. The event is an opportunity to interact with peers and thought leaders in health systems strengthening, monitoring and evaluation, and adaptive program management. The event will highlight use cases of how DHIS has been adopted in creative ways to solve common challenges in collecting, managing, visualizing, and most importantly, using data.
Nothing is better than to communicate with the DHIS2 community! It is a great initiative that can help you learn a lot about DHIS2. To get started, it is important that you read the community guidelines. Being a DHIS2 community member, you can claim your existing account. If you do not have an account, you can easily create a new one for yourself. To complete the process of creation of your DHIS2 account, all you have to do is to add a profile picture and write a self-introduction for the community people and wave. You can read all the category descriptions and know where all the posts go.
If you want to become an expert in DHIS2, the online academy is there to help you in a step-by-step manner. It provides you with the opportunity to learn DHIS2 at your own pace from wherever you are. All that is needed is an active internet connection and the zeal to learn. Hence, it offers a great opportunity for those who want to understand DHIS2 while also getting crucial exposure to the platform.
DHIS2 Online Courses can be combined with our traditional on-site DHIS2 Academy. Blending the 2 methods will give you unique exposure to the DHIS2 Community at a fast learning pace.
HISP INDIA is a not for profit NGO specializing since 15+ years in designing and implementing solutions in health informatics for the public health sector. The organization has projects in 20 states in India and in other various neighbouring countries like Sri Lanka, Nepal, Bangladesh, Bhutan and others.
It is the only organization that is popularly known for multi-disciplinary and is seeking to integrate the knowledge domains of public health, informatics and implementation research.  There are several guiding principles which are mentioned on the website and to know more about HISP India click on the button below.
Opensource Healthcare Frameworks Expertise
Expertise of developing custom-built solutions using Opensource frameworks like OpenMRS, DHIS2, and Opensource technologies for various non-profit healthcare IT organizations, Pharmaceuticals, NGOs, the Ministry of Health etc
Innovation in Healthcare Solutions Expertise
Expertise of developing innovative tailor-made healthcare products and solutions using Open source technologies like Java, .Net
OpenMRS Expertise
Expertise of developing EMR solutions using OpenMRS framework for more than 4 years and contributing to the opensource community
DHIS2 Expertise
Expertise of integrating OpenMRS with DHIS2 using ETL and data warehousing solutions and, developing analytical dashboards using DHIS2
Featured Highlight
OpenMRS Aiding a War-hit Nation
Our expertise inOpenMRS customization for localized unique requirements enabled our customer to attend to the needs of the war- hit country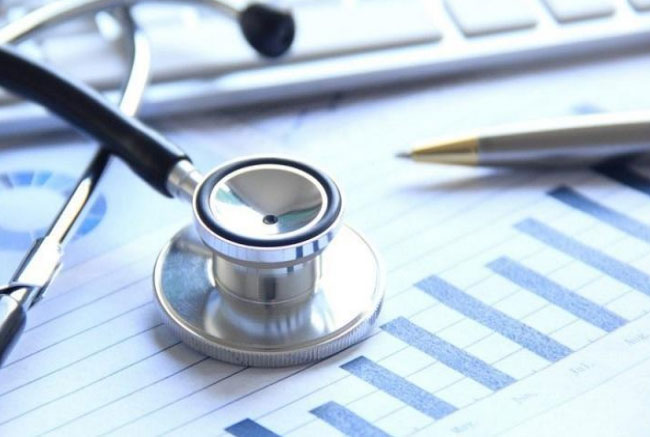 Featured Insight
Innovating for a Healthcare Startup
Our product-thinking approach to innovations helped our customer, a healthcare startup, to introduce disruptive digital healthcare solution
Check out our Insights section for case studies and white papers on our various innovative solutions.
View our Presentation to know how we have provided cost effective complete solutions to our clients.
Click on the Capability section to know about our offerings that we deliver with trust and transparency.
View the What's New section to know how we are helping our clients by using emerging technologies.