Like other industries, our expertise in Banking and Finance sector has helped us achieving satisfactory result for our clients. The organization has catered to many projects and has many successful projects in the kitty in terms of finance and accounting. The team is always upgraded with recent and new age technologies to provide with the optimum support in various domains in banking and finance sector. Banking and Finance are always inter-related and data plays the most important part because securing and managing data is not an easy task. Banking data comes under the category of Big Data and the importance of such huge data is unavoidable. Most of the times it is not an easy task for the banks or the finance auditing companies to manage the same. If you are also from the same industry and looking for the right services, then TekMindz is surely here to manage all your data and put them all in order. TekMindz is an organization that has the long list of esteemed clients who are from diverse sectors and are happy to receive our services. It is not only about the data management. Here at TekMindz, we offer an array of IT Solutions and IT Services to our clients who are looking for comprehensive IT Management. Sometimes it is really an issue to synchronize the same and keep the vast data properly organized. So, all you need to do is just contact us and ask for the services you are looking for! For any query, you can talk to the customer care executives and get quotation!
Learn Why TekMindz for Banking & Finance
Agile at its best
Our specializations are on adaptive engagement models, skilled professionals on agile methods and tools, fast iterations, and exact requirements alignment along use cases and deliverables
Transparent Collaboration
Transparency in communication and collaboration is important and we are just extension of your team
100% Quality Assurance
Quality is one thing we never compromise on. Hence, we follow strategies like code review, knowledge management, security compliance and automated builds and testing
Dedicated Team of Professionals
Our Team of Professionals are updated with new technologies, best of practices, trainings and specialized in architectures
How an Industrial Distributor and Mindtree Teamed Up for Big Time E-Commerce Success
MSC Industrial Supply sells parts, tools and other products to the maintenance, repair and operations (MRO) market. Although much of...
Product & Application Development

Comprehensive end to end product and application development in any technology!

Cloud Enablement

Helping into Smooth Switch to Cloud! We are just a Chat away!

Digital & Enterprise Transformation

Digitizing You & Businesses!

Independent Testing Services

Avail Software Testing Services and Quality Analytical Assurance Services for Web and Mobile Applications.

O3 Service Model

Avail our O3 Service Model and Get the Best IT Solutions

Managed Service

Avail B2B & B2C Comprehensive Managed Services from the Pioneers.

RPA

Experience rapidly growing innovation and technology!

AI & Machine Learning

TekMindz, Intelligence, Learnings go Hand in Hand!

IoT

IoT Matters for Your Business!

Technology

Connecting Businesses with Technology and Solutions!
SaaS and Agile – Match made in heaven
Software-as-a-Service (SaaS) is gaining ground and so is Agile. In fact, based on a recent survey conducted on SaaS companies 66% said that their company implements Agile methodology in R&D. Really interesting, isn't it! So what makes Agile so popular among these SaaS companies? Or, maybe we can put the question this way –
White
Paper
Lorem ipsum dolor sit amet consecutor
Brochure
Lorem ipsum dolor sit amet consecutor
What's
New
Lorem ipsum dolor sit amet consecutor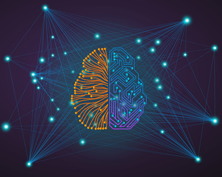 Case
Study
Lorem ipsum dolor sit amet consecutor