TekMindz is an ISO27001: 2013 and CMMi Level 3 organization. Since the company was formed TekMindz has evolved and designed the required processes for its internal System Administration, Application Administration, IT Operations, and Human Resource Management etc.
TekMindz has formed a group called SEPG i.e. Software Engineering Process Group to identify and map the best industry practices considering different customer needs. Processes were designed, and pilot runs were done on different projects.TekMindz formed the processes under the umbrella called TQMS i.e. TekMindz Quality Management System.
There are 27 Process Areas that have been defined and each process area has a set of:
Process Guidelines
Checklists
Templates
There are regular external audits to ensure that proper quality processes are being followed in different customer and internal projects.
TekMindz Quality Policy Objectives
TekMindz is committed to satisfy explicit and implied requirements of all its external and internal customers and delivering the services within agreed time and cost.Quality objectives includes:
To achieve scheduled delivery
To optimize the cost
To improve the quality
To enhance knowledge and skills of the employess
To continually improve the processes
To ensure customer statisfaction
To take care of employee welfare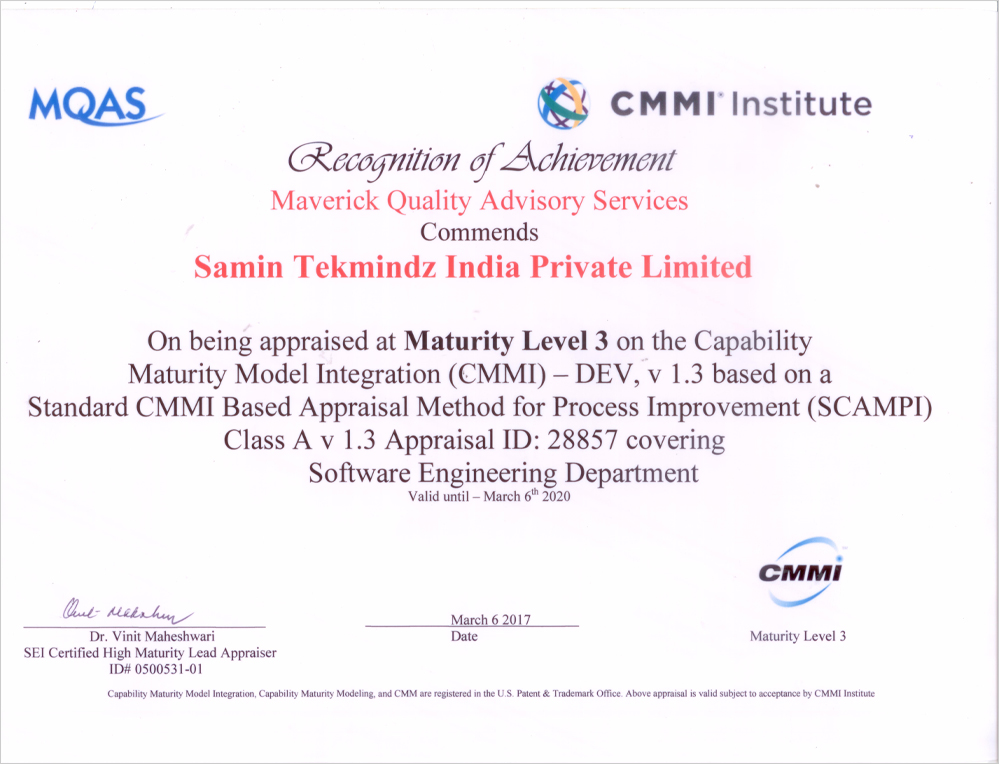 TekMindz Security Policy Objectives
Tekmindz provides software development and maintenance services to its clients all over the world. In this business it is critical to ensure security of data, information, facilities and the technical infrastructure. Security policy objectives includes:
Confidentiality, Integrity and availability of information is maintained
Legal, regulatory and contractual requirements are met
All employees understand their obligations to protect information assets and implement security practices.
Performance of Information Security Management System is measured and continually improved.